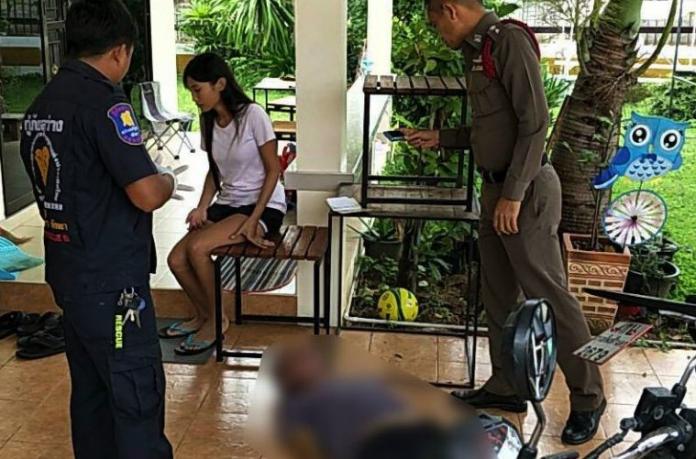 Pattaya-
A 45 year old French Expat, Mr. Olivier Sam, was found hanging yesterday morning, Wednesday September 19th, from a nylon cord from the eaves of his Pattaya area home.
His girlfriend, 23 year old Natthanat Surarat, told police officials and reporters that the couple had been together for two years and lived together in the home. She said on Tuesday evening, September 18th, they had the latest in a series of verbal arguments and decided to split up. She said he agreed to leave in the morning and she stated that he slept on the sofa while she slept in the bedroom.
That morning she woke up and found that he was gone. She assumed he had left as stated but discovered to her shock shortly after him hanging from the rafters in the front of the home. No note was left behind.
Police officials investigating the scene stated that there were no signs of a struggle and it appeared to be a clear cut case of suicide. The French embassy and his relatives have been informed.