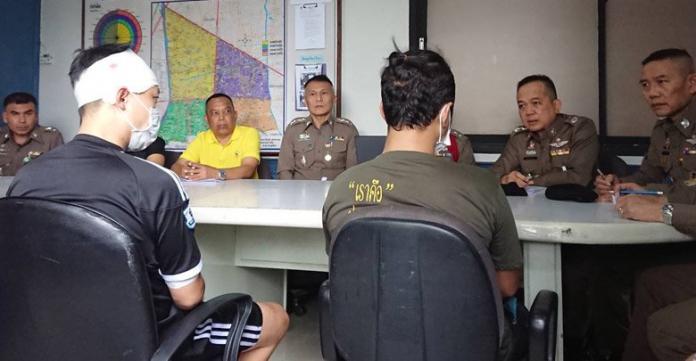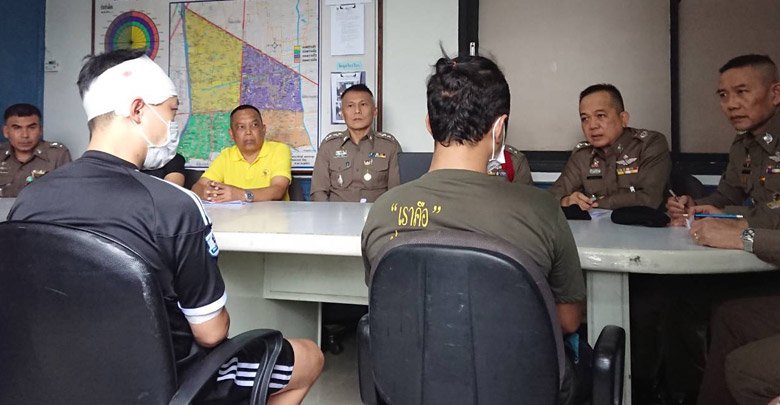 The deputy commissioner of the Bangkok metropolitan police announced the arrest of a Chinese man and a Thai who abducted a Chinese businessman for ransom and held him in Pattaya.
A third Thai man is on the run.
The arrested men were named as Liew Jonghai from China and Somchai Manicho, from Thailand.
The two men, along with the unnamed third man deliberately caused a car accident with the victim outside a restaurant in the Meng Jai area of northern Bangkok late last week.
As Pherng, the businessman, got out to discuss the damage to his vehicle he was abducted at knife-point and driven to Pattaya.
In Pattaya he was forced to sign a document transferring 140,000 Yuan or about 700,000 baht to the three men. He was then asked to get a further 200,000 baht from friends.
After being released, the businessman, who has not been named, reported the incident to the Pattaya Police who managed to catch two out of three of the suspects. Deputy commissioner Pol Maj Gen Sompong Chingduang assured tourists and foreign businessman caught up in such crime that reports should always be made and they would always be fully investigated. The suspects have so far declined to give a public statement on why they committed the crime. The Chinese businessman claims he does not know any of the suspects.
The hunt for the third man continues.