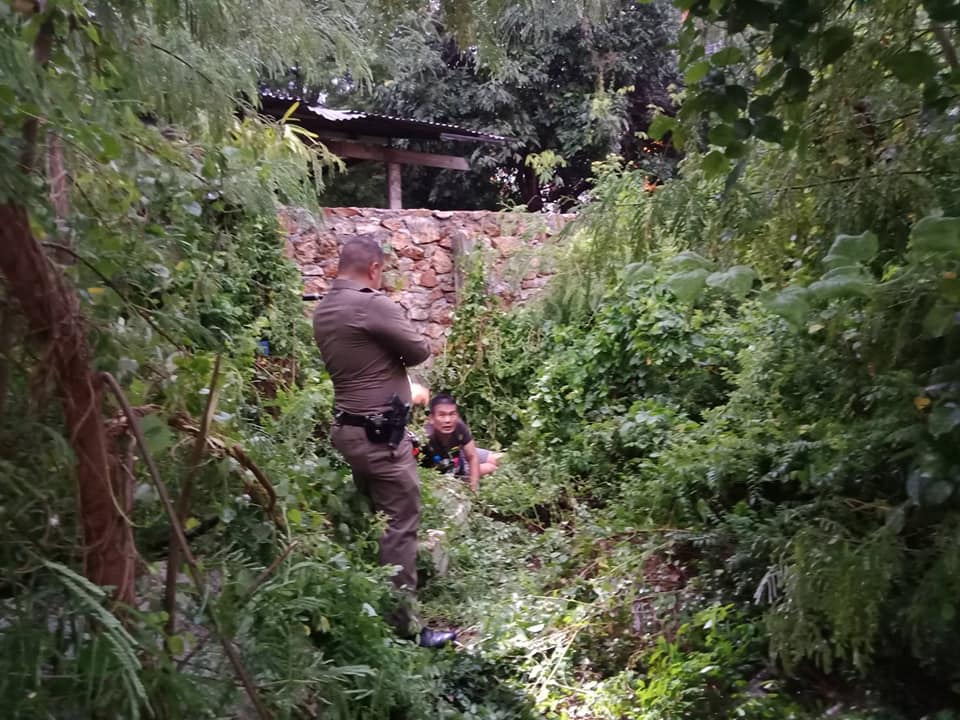 Chon Buri-
At 6:30AM on September 12th, 2018, a 41 year old Thai man slipped off the roof of a home in a village located in 438/59 Moo 9 in Nongprue in the Chonburi area. The man, Mr. Chan Narong Thong Ngam, had been attempting to steal a television from the home through an open second story window and had the television wrapped in several layers of fabric and was attempting to use a green rope to get the television to the ground when he slipped and fell. The owner of the home was not present at the time.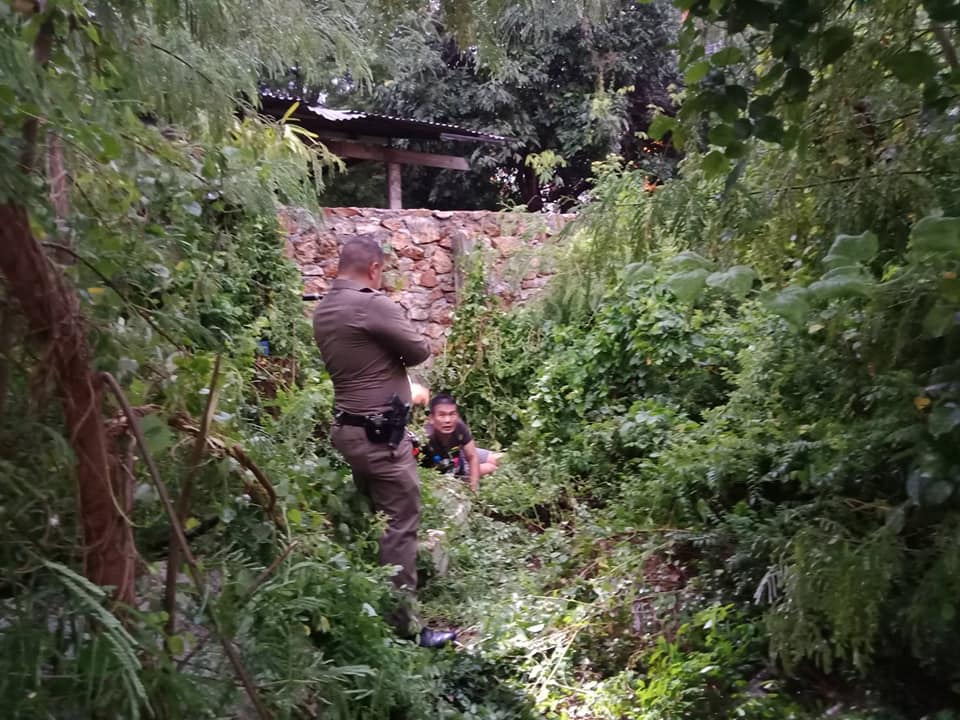 The crash and resulting noise woke up a neighbour, a 29 year old Thai man, who saw what was happening and rushed to help detain the thief. Mr. Ngam attempted to flee into the jungle behind the home, however, had broken both ankles in the fall and was forced to crawl into the dense undergrowth.
Other residents became aware of the attempted robbery and called police who helped comb the jungle area behind the home where they eventually located Mr. Ngam, injured and in pain. Mr. Ngam, who is a local resident and known to the residents of the village, was ashamed and did not come out of the jungle cooperatively as he stated he was too embarrassed to be seen by his neighbours.
Mr. Ngam was taken to a local hospital and once treated for his injuries will be taken to Pattaya Remand Prison to face charges for theft.