Pattaya-
Led by Police General Somkanoe, Deputy Head of Pattaya Police Station, Pattaya Police today trained on how to handle a potential bank robbery in the city.
The full simulation involved three Thai criminals robbing a local bank in which they arrived on two motorcycles wearing full face helmets to conceal their identities. One of the men took a hostage while the other two men emptied the cash registers and attempted to gain access to the vault. All three men in the simulation had handguns.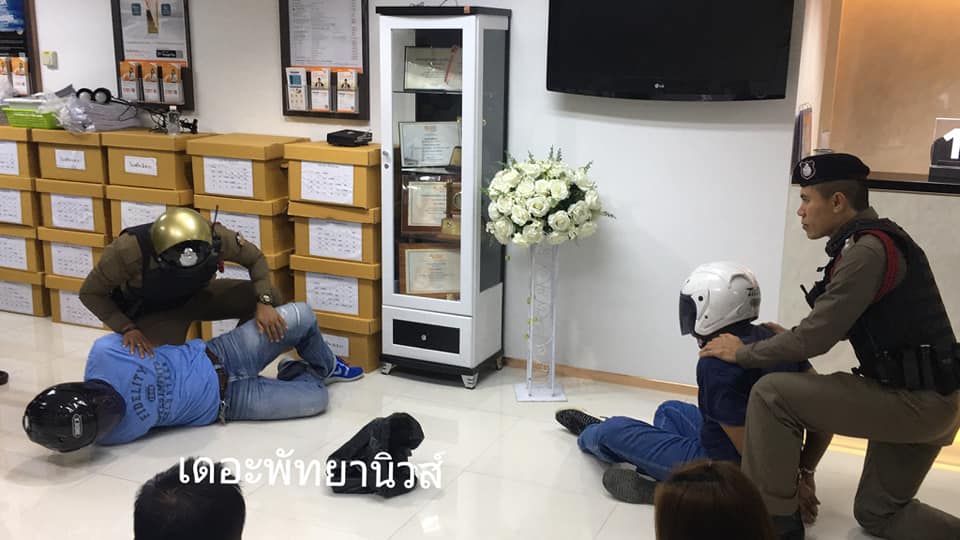 The Pattaya City Police special response team were the primary team training during the exercise in which according to the event's organizer they successfully managed to arrive within two minutes and successfully handle the situation. The Pattaya City Police response team managed to rescue the hostage and arrest all three men without any civilian casualties.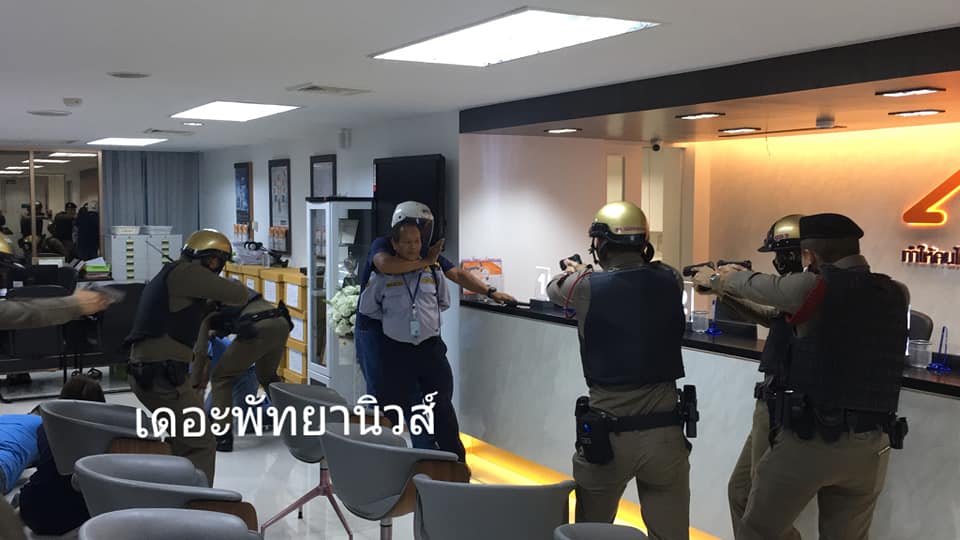 In addition to the bank robbery simulation Police offered training assistance to local bank staff on what to do during a bank robbery and how to handle the situation without injury or loss of life.