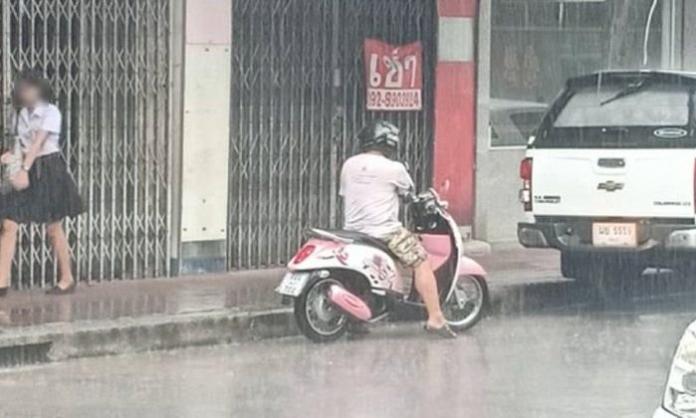 Chonburi-
A still unidentified man, believed to be a Thai national, was caught on camera masturbating in downtown Chonburi on his pink motorbike in front of a schoolgirl walking to classes.
The man's attention was drawn by the girl and the school uniform at which point he pulled over, unzipped his pants and began with seemingly no care in the world to masturbate in public. A concerned bystander began filming the incident on his cell phone.
The girl was understandably alarmed by the situation and fled where she was followed by the man for a short distance. The person who filmed the video stated they yelled at the man until he drove away on his motorbike.
Police officials will be looking for the man based on the license plate of the motorbike.