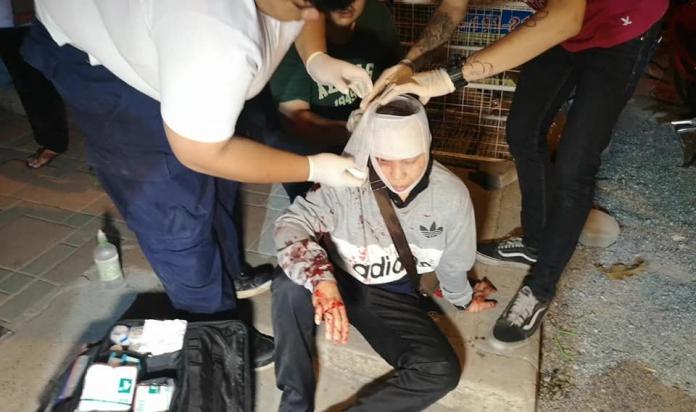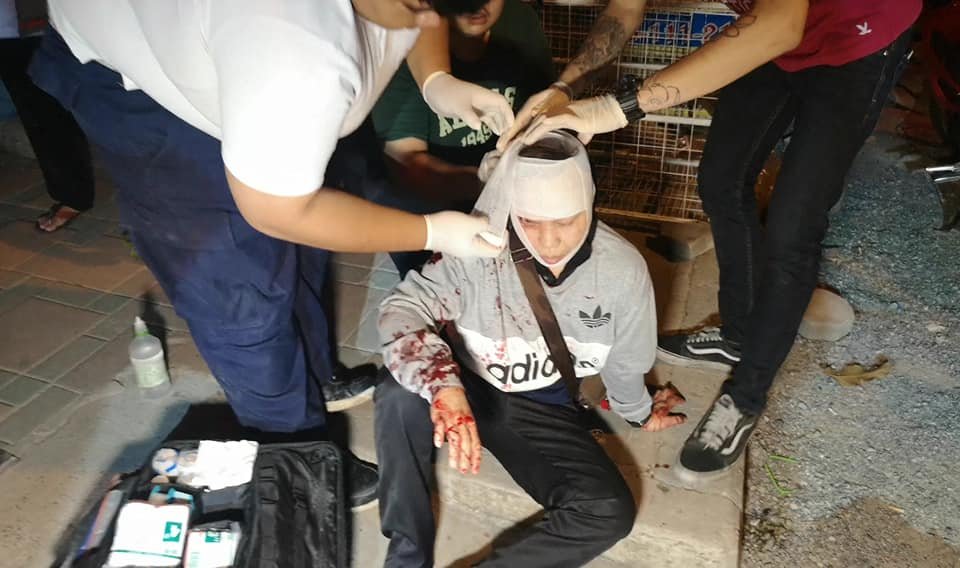 Pattaya-
Well known local guitarist Lam Morrison, 74 years old, was involved in an accident in which he hit a pedestrian in his car on his way to a gig in South Pattaya on Saturday evening, September 8th.
His Black BMW 325i sustained a heavily cracked windshield from the accident.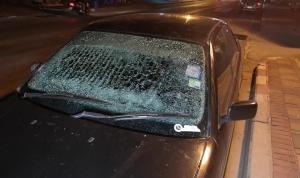 The pedestrian, Loppraphan Sariphim, 40, sustained a head wound and injuries to her right leg. She was taken to the hospital after the accident.
Mr. Morrison cooperated fully with police and officials at the scene of the accident. It was unclear where the fault lay in the incident. Mr. Morrison claims she ran out in front of him without warning and Ms. Sariphim has so far declined to make a public statement.
Police will review CCTV at the intersection where the accident took place and determine if they will file and charges.