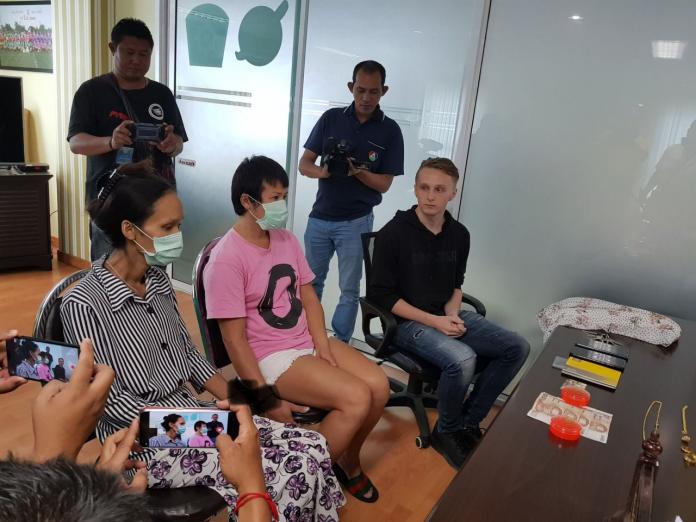 Pattaya-
On Monday evening, September 3rd, 2018, Pattaya police arrested two transvestite ladyboys who were accused of pickpocketing a British tourist on the popular Walking Street in South Pattaya.
British tourist James Mason, 31 years old, stated that he was on the popular street in the early evening hours of August 31'st around 7:00PM when two transvestites approached him to chat.
The transvestites, Tipakorn Surintham and Banchong Jantawong, both 33 years old, who have been arrested FIFTEEN TIMES previously for pickpocketing according to police officials, pickpocketed his cash, 4000 baht in total and his credit card.
Shortly afterwards, they used his credit card to purchase 120,000 Thai Baht of goods at a nearby popular shopping mall. Mr. Mason got a message to his cell phone which informed him of the purchase and at which point he discovered he had been pickpocketed.
Police utilized CC footage to identify the individuals who they stated they are very familiar with. It is unknown what level of punishment they will face.