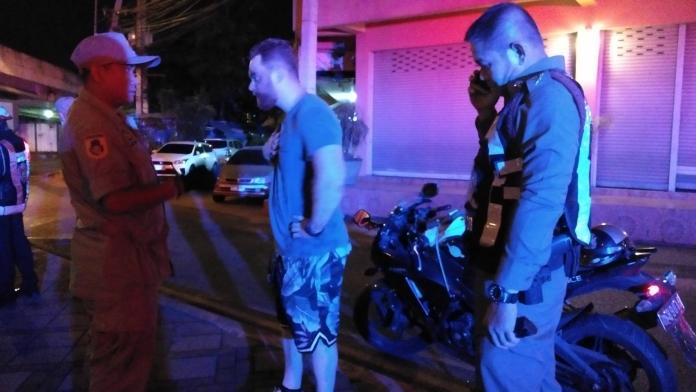 Pattaya-
Last evening, August 30th 2018, English tourist Vadim Vinograndov approached a tourist police checkpoint in Jomtien covered in blood and appearing to be heavily intoxicated.
Witnesses and police state that he was very aggressive and angry and his suspected level of intoxication made it difficult to determine exactly what had happened.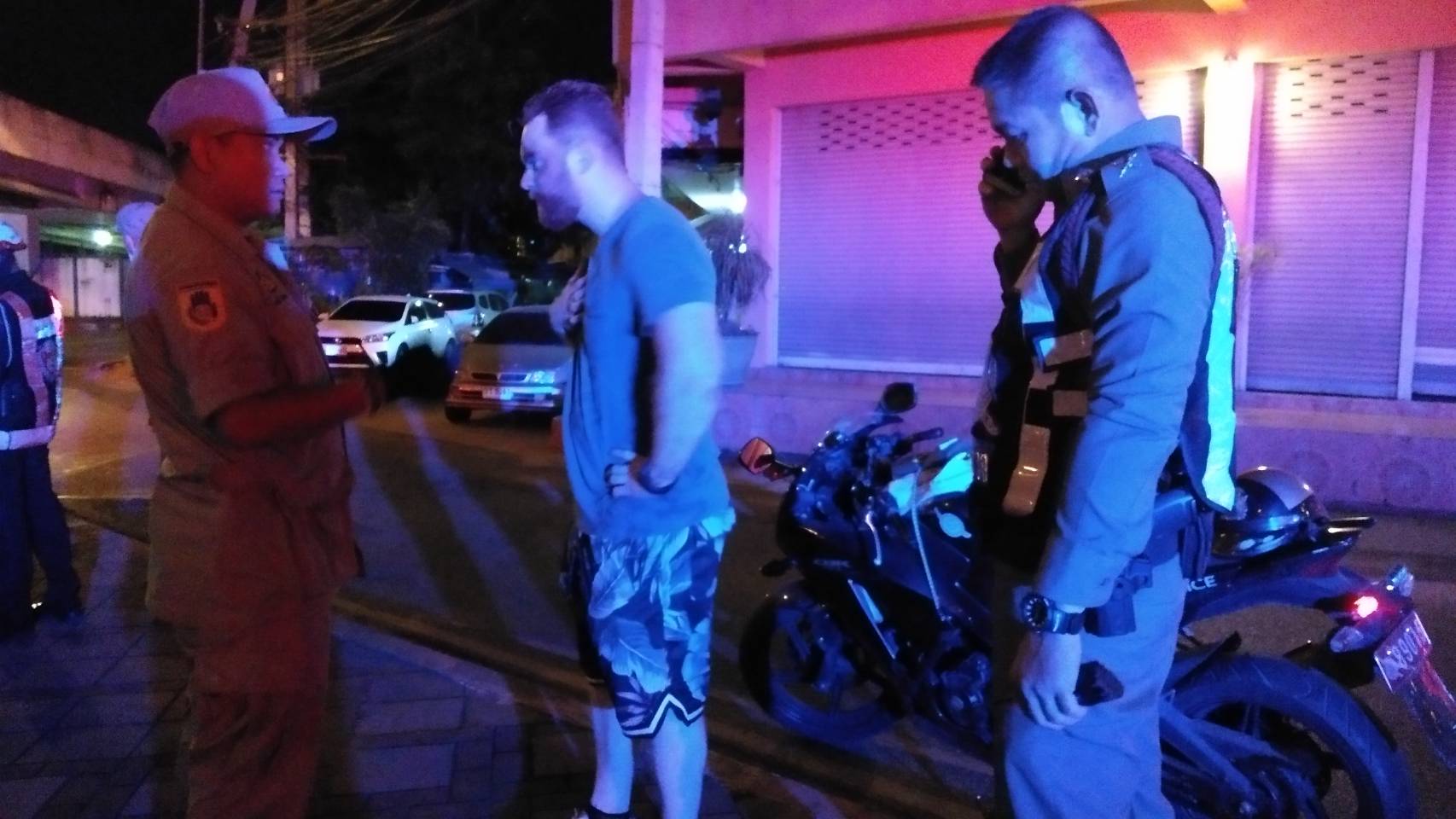 Mr. Vinograndov, who stated to the police that he was, quote, from the land of Gentlemen, England, said that he had been drinking at a beer bar in Jomtien when a fellow foreigner attacked him for no reason with a beer bottle.
Police gathered some basic details and have with-held the name of the bar at this time. They have not identified the supposed other foreigner involved. They stated to the Pattaya News that they do not fully believe Mr. Vinograndov's claim that he was attacked for no reason while sitting alone minding his own business based on his aggressive demeanour and level of intoxication.