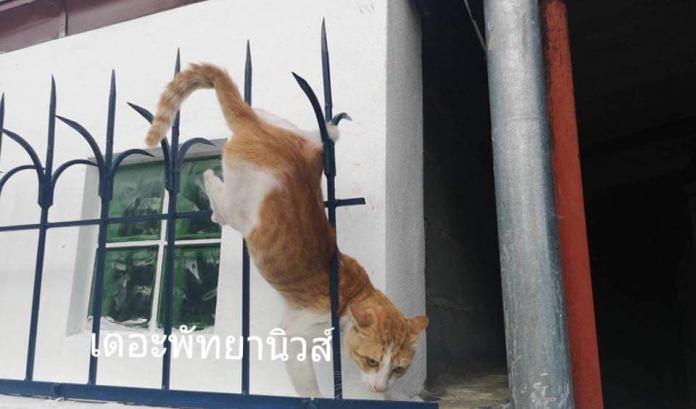 Pattaya-
  This afternoon, August 28th, 2018, local residents in Pattaya called rescuers after they discovered a cat stuck in an iron barbed fence in an abandoned home in a small village on the Dark Side. Neighbors had heard loud meows which caused them to discover the feline.
  The cat, which is a male, was stuck at a difficult angle and had a small wound to his paw but was otherwise in healthy condition.
  It took rescuers from the Sawang Boriboon foundation about thirty minutes with the help of a metal cutter to release the cat safely and avoid him panicking and hurting himself on the sharp fence.
  After the cat was released an animal expert cleaned the cats wound and released him where he ran away safely, hopefully not to scale iron barbed fences once again