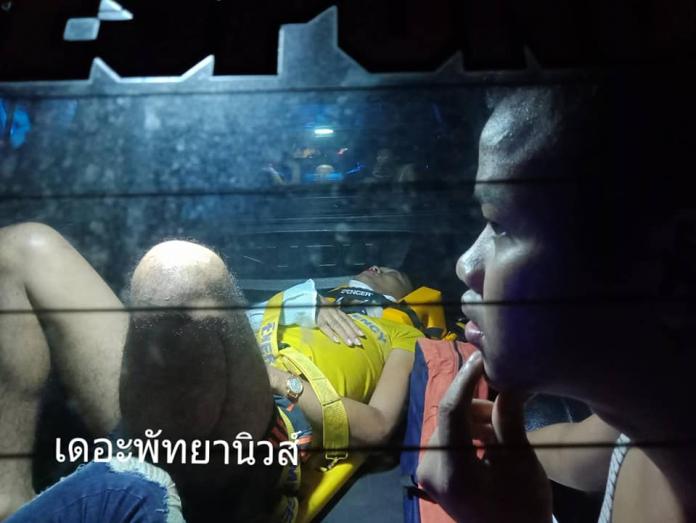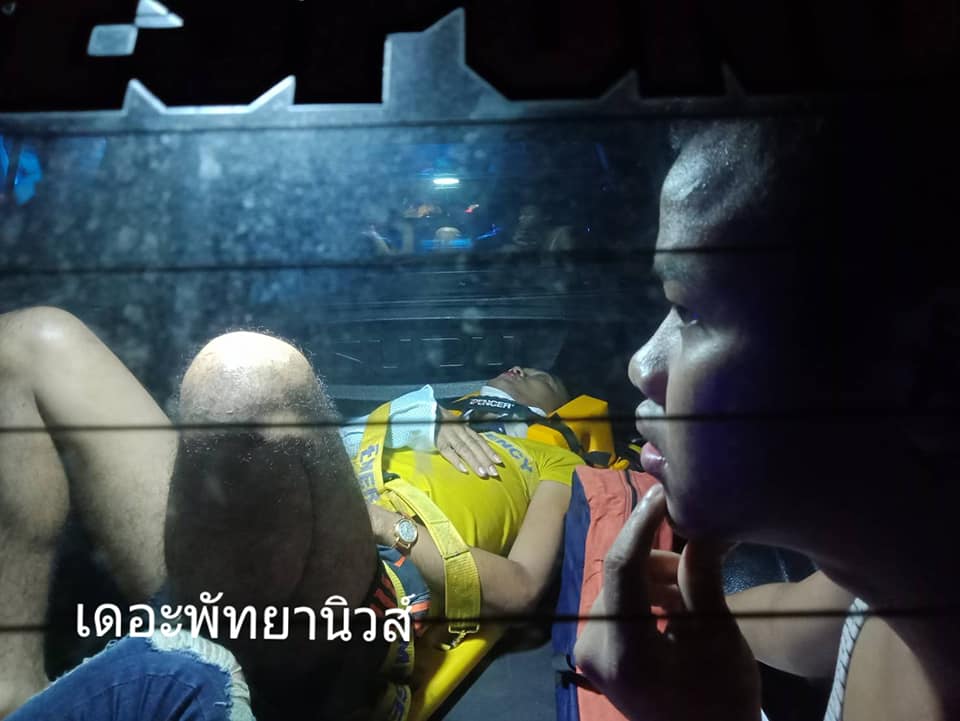 Pattaya-
Early this morning at 5:30AM a Thai National, Mr. Sunanat Pongtumpol, 31, fell from the Jomtien Complex Condo attempting to cross from a Thai females room to his boyfriends room via the balcony on the third floor.
He lost his balance crossing from one balcony to another and tumbled three floors to a storage shed below which broke his fall and saved his life. This was the second fall in two hours (The other one involving an Indian Tourist) in Pattaya that the local rescue services responded to. He injured his back and sustained minor injuries to his right arm but is expected to recover fully.
Miss Wassana Sribhon, 31, said that Mr. Pongtumpol had come home from work and forgot his key. He didn't want to disturb his boyfriend who was sleeping and had to work in a few hours and knew the balcony door was always open as he stated he had often jumped balcony to balcony before when he forgot his key.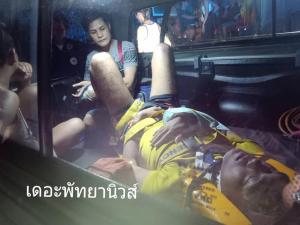 Miss Wassana was awake and watching television and allowed Mr. Pongtumpol access to her balcony to cross to his room. However, he lost his balance and fell.
Rescue services responded quickly when Miss Wassana called them and woke up his boyfriend, who was not named, who rode with him to the hospital.
The Pattaya News suggests you do not try to cross from balcony to balcony in any condo or hotel.