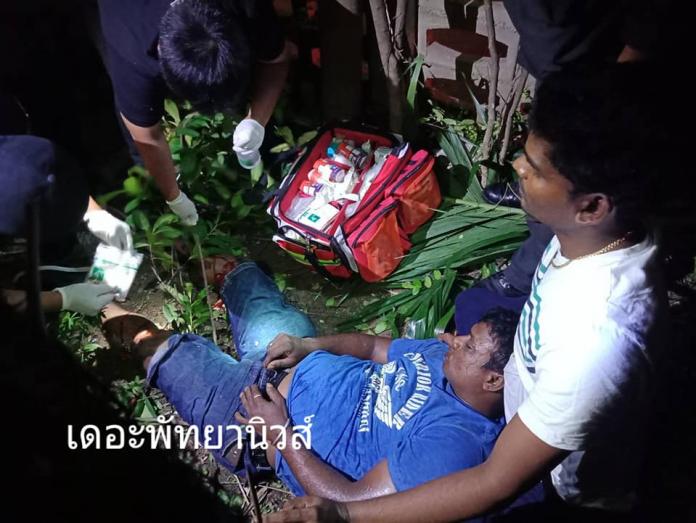 Pattaya-
Indian Tourist Charles Mahamai Mohan, 39, was having an in room hotel party with about seven of his friends on his hotel room balcony in the early morning hours today, August 24th, 2018 when he fell from the sixth floor to the ground below.
Mr. Mohan, who was alert and cognizant when police and rescue workers arrived, hit a tree on the way down which likely saved his life. He shattered his leg, however, considering the height of the fall he considers himself lucky. His friends and him stated that they had been drinking and Mr. Mohan was sitting on the balcony railing. He lost his balance and tumbled to the ground.
His friends rushed to the bottom of the hotel and called emergency services with the assistance of the hotel who quickly secured Mr. Mohan and brought him to the hospital where he is expected to fully recover.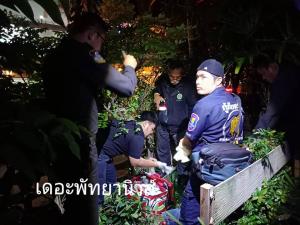 Police spoke to his friends but determined the fall was an accident and there were no signs of a debate or argument that could have caused the fall. Mr. Mohan suggested that other tourists do not sit on high balcony railings.