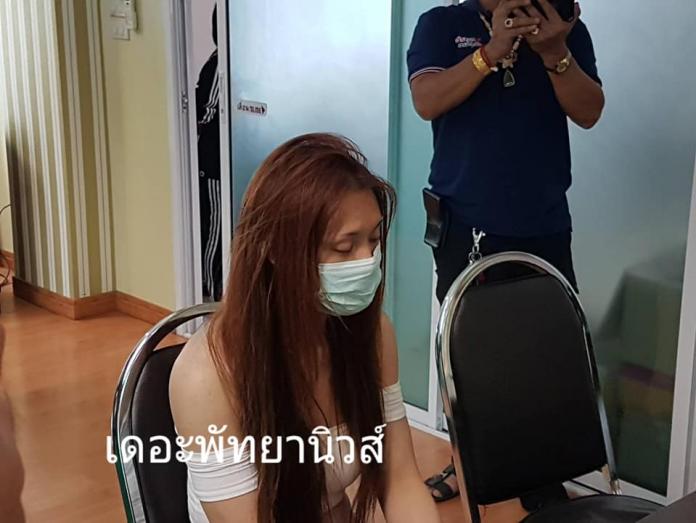 Pattaya-
In the early morning hours of August 22nd, 2018, Mr. Jiyoung Hong of South Korea reported to the Pattaya Police that he was robbed in his hotel room the previous evening after taking home a Thai woman he met on Walking Street.
He stated that he lost a gold bracelet worth 50,000 baht, gold rings worth 18,000 baht and about a thousand dollars in Korean cash.
He states that he was intoxicated the prior evening and decided to take home an attractive girl he met on Walking Street. At his hotel room he claims that he was given a drink by the woman which caused him to pass out. The woman 27 year old Wongpanya Dee from Chiang Mai was quickly identified due to CCtv and caught by Pattaya Police and brought to the police station on Soi 9. Additionally, Miss Dee was not the smartest thief in the world as she had checked her real identification in with the hotel staff.
She admitted to taking the merchandise from the room of the tourist while he was passed out and had already sold the items to a local gold shop in South Pattaya. Pattaya police are working with the gold shop to return the gold to the tourist. The shop confirmed that the gold stolen by Miss Dee was worth what the Korean tourist claimed. It is unknown what happened to the cash as Miss Dee claimed she did not have it.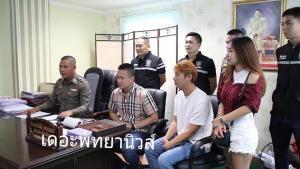 Miss Dee will be facing court and charges for theft and assault by night. She is currently being detained at the Pattaya remand prison.