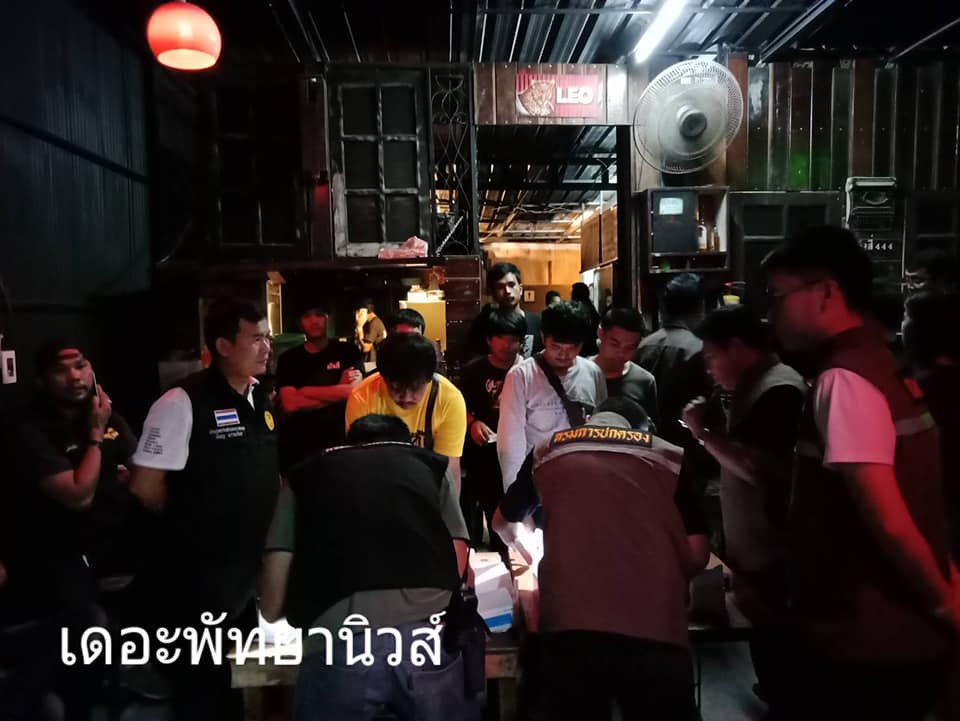 Pattaya-
At 3:00AM on Saturday, August 18th 2018, Pattaya area police in conjunction with Banglamung District Officials raided an un-licensed and against the law Thai Nightclub operating out of a residential shack near South Pattaya Moo 10 after complaints from local residents of loud noise and drunken teenagers on the streets at all hours of the night.
They discovered that the converted home was indeed an unlicensed Nightclub and was full of young Thai's drinking and partying.
They proceeded to drug test and check for ID cards of the patrons and discovered that eight people tested positive for Crystal meth. Additionally, two individuals did not have ID cards. Three people were under the age of twenty, the legal limit to be inside a drinking establishment in Thailand.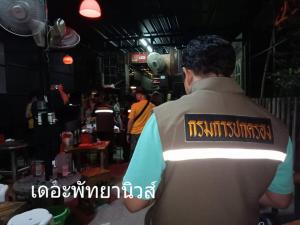 Police arrested the individuals who had violated the law and identified the owner of the converted business and charged them with Opening a property without permission, opening beyond the legal time, allowing minors to drink, allowing drinking over the legal time limit, allowing drugs into an establishment, not having an entertainment, liquor or business license and distribution of liquor without permission of the Ministry of Alcohol. The owner was arrested and is expected to face significant time in the court system.