Pattaya-
One of Pattaya and Jomtien's "secrets" is a quiet, secluded beach located behind the Asia Hotel on Soi 4 on Pratamnak Hill, reached by a staircase that goes down to a quiet, secluded, peaceful beach that the majority of tourists and even many locals do not know about.
However, in recent years the Army and local officials enforced buildings and small businesses built on the beach against Thai law to shut down and be removed. Although the local businesses complied, many did not finish the job entirely and left, as seen in the photos, foundation, trash, concrete pillars, half opened buildings, etc.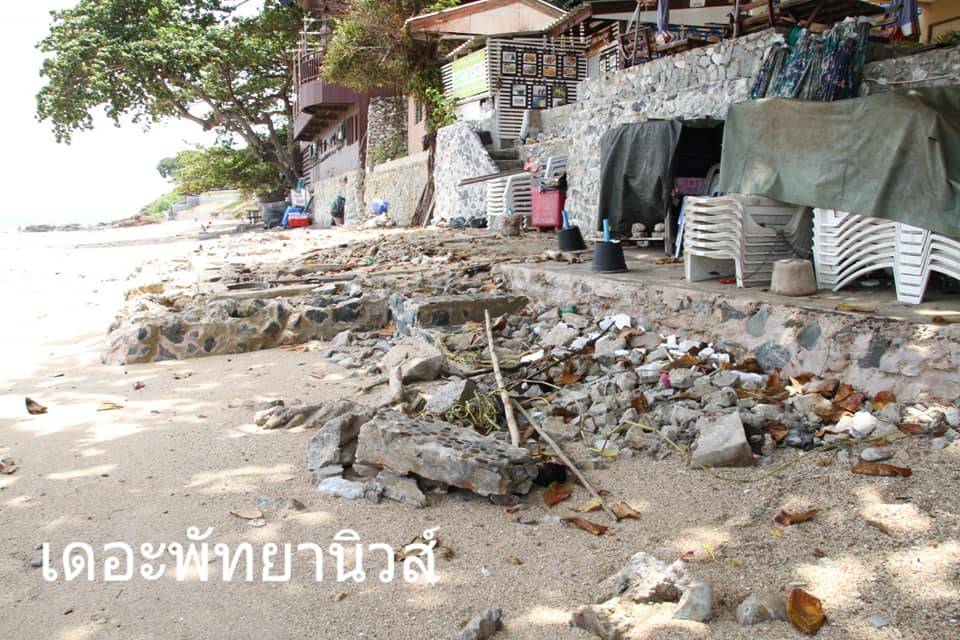 Local officials have attempted to find the owners of the buildings to get them to finish the job and remove the offending structures so that they can return the beach to it's quiet, comfortable and quaint look. However, the majority of the local owners are no longer around and many were not on the original deeds of the lands and buildings.
Therefore, they are developing a plan in conjunction with the Army to officially remove and refurbish this area of this Beach and return this eyesore to it's original intent.