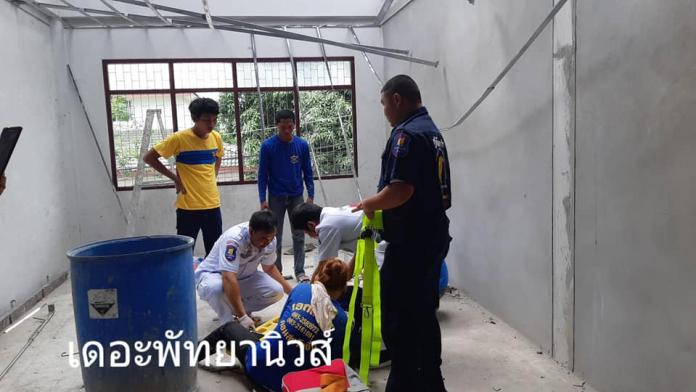 Pattaya-
A construction worker working on a home in Soi Wat Sawang Fa Phuttharam 5 fell through loose tiles two floors down and was seriously injured on Tuesday, August 14th 2018.
Mr. Tinnakorn Chan Kaew, 24 years old and a Thai citizen, fell through loose tiles while working on the roof. He landed on the hard cement floor and shattered his leg along with other injuries and bruises.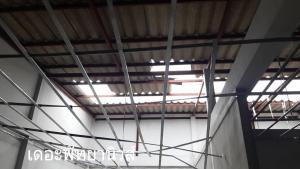 The Swang Boriboon Rescue Foundation arrived quickly and provided on the spot treatment to the man who was howling in pain before taking him to the hospital. His co workers stated that it was a freak accident and Mr. Kaew was crossing what appeared to be a secure section when he fell.
The construction company responsible for the project stated that all safety precautions were followed correctly and it was a freak accident.
Mr. Kaew is expected to make a full recovery.