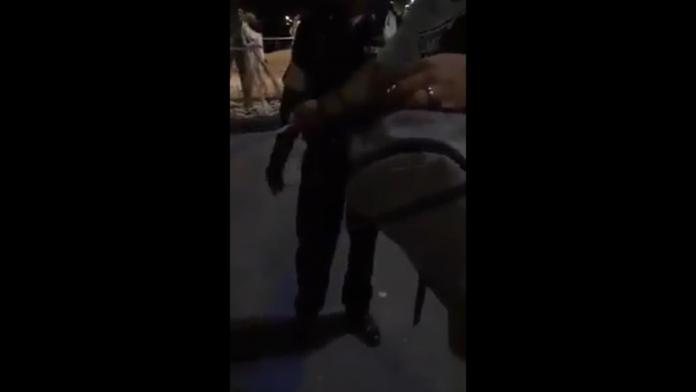 Pattaya-
Our reporters and staff had brought to their attention a hidden video taken on Saturday, August 11th in which a tourist who was accused of littering on Bali Hai Pier directly gave a nearby police officer who witnessed the littering a fine of several thousand baht.
The video has caused the Acting head of Special Affairs, Mr. Kripal Wichet to speak directly with the media about the incident. Additionally, Mr. Abhist Vejjajiva has directly ordered the investigation and reappointment of the officer involved in the video incident.
The Mayor of Pattaya and the Acting head of special affairs both spoke on what happened in the incident.
They stated that if a tourist is caught breaking a law, such as littering or vaping, they must get a receipt and the fine should only be paid at City Hall or in conjunction with other officers at an official location. The receipt should then be taken to City Hall and can be verified it was paid correctly to the city and was not pocketed.
The current fine at a maximum of 20,000 baht is according to Pattaya's Mayor looking at being lowered. (Editors Note: The signs on Beach road say a maximum of 100,000 baht currently.) The fine being at such a high level not only discourages tourists from breaking but the law but it also encourages unethical officers to take the money directly and pocket it.
A few weeks prior we reported on two Arab tourists who were reported as contesting and refusing to pay a fine for littering. It turned out they were also not given a receipt and the officer in that case also pocketed their money vs. following the proper procedures.
The head of Special Affairs says they have scheduled a meeting with all Pattaya Police officers to stress how this damages the image of Pattaya and the Police and the individual in charge has been suspended at this time and moved to an inactive position while being investigated. The maximum penalty for the officer involved will be termination of employment from the police. The individual was not named.