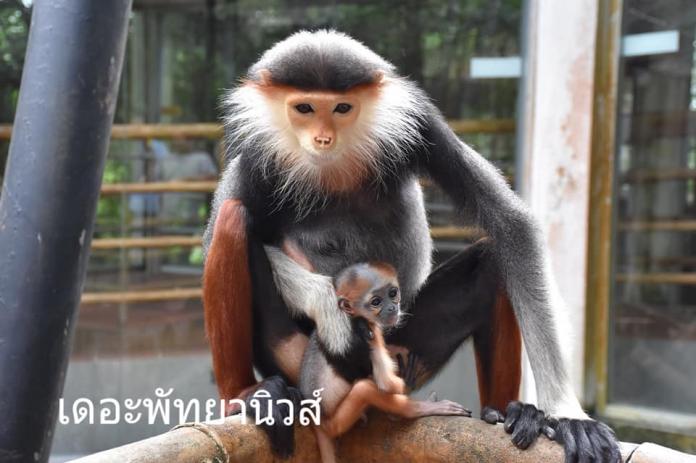 Pattaya-
On August 1st, 2018 the two rare five colored Lemurs, sometimes called Lobster Lemur's at the Khao Kheow open zoo gave birth to a baby lemur. This is great news for the zoo as the five colored Lemur is one of the most endangered and nearly extinct Lemur's in the world and is widely considered to be the most beautiful Lemur in the world and can be very difficult to breed in captivity.
The zoo officially showed off the baby Lemur and his two proud parents to the public on Mothers Day this year as a special treat.
Hundreds of excited tourists crowded around and lined up to see one of the worlds most exotic and beautiful Lemur's.
The Lemur is not native to Thailand although at one time was. This particular Lemur can only be found in certain remote parts of Indonesia naturally and are nearly extinct. They are vegetarians and primarily live off leaves and plants.