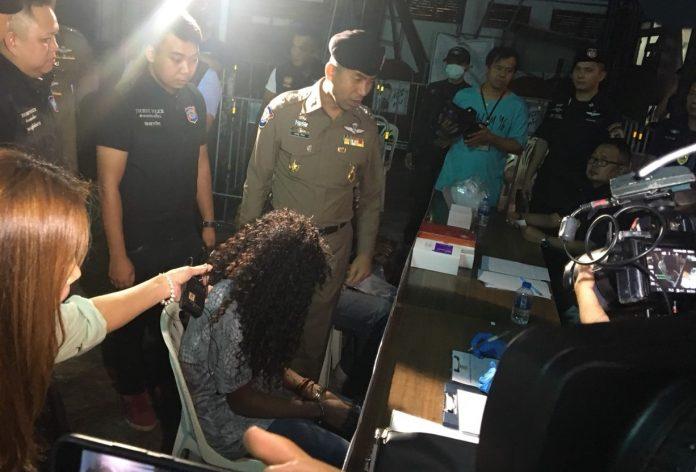 Bangkok-
Police on Friday said they will target ALL Nigerians in Thailand for investigation in a move a top UN human rights official warns could amount to illegal and discriminatory policing.
Tourist Police chief Maj. Gen. Surachet Hakpal made the announcement while displaying people rounded up in the latest mass arrests of 72 foreign nationals from 75 locations nationwide, including Khaosan Road. He said arrests were also made at 18 schools where the foreign nationals were working without work permits.
Eleven foreigners were arrested for overstaying their visas, 46 for illegal entry and 15 for petty crimes. Among them were Russians, Indians, Laotians, Ugandans and Nigerians.
Surachet said the campaign has seen more than 2,000 foreigners permanently banned from entering Thailand.
Originally called Operation Black Eagle, it has resulted in weekly photos of mostly black suspects under arrest. Surachet acknowledged the effort has been targeting Nigerians, saying they have gone after suspects who created romance scams, where someone creates a fake online identity to engage in a romantic relationship with Thai women who are then pressured to transfer them money. Police say most of the scammers are Nigerian.
"This doesn't mean all Nigerians are bad people," he said. "Our crackdown so far is to separate the bad guys from the good ones."
He said the roughly 1,400 Nigerians currently residing in Thailand and recorded by Immigration will be investigated next week and questioned about their income to prevent further crimes committed by foreigners.
A member of the National Human Rights Commission associated with the UN warned that indiscriminately investigating all Nigerians without evidence of wrongdoing or probable cause could be against the law and is discriminating against Nigerian citizens.
"They should not randomly investigate people just because they're Nigerians, because it will become a discrimination against their race." Angkhana Neelaphaijit said, adding that those arrested have the right to legal defense and to file a complaint if their rights have been violated.
Online commentators and individuals responded quickly to the remarks stating that Nigerians are not a race and are a nationality and when the vast majority of foreigners arrested for overstay and crimes since Operation X Ray began were Nigerian it should be permissible to check on every one residing in the country. Those residing legally, not on overstay and with proper permits if working should be allowed to stay the commentators said.