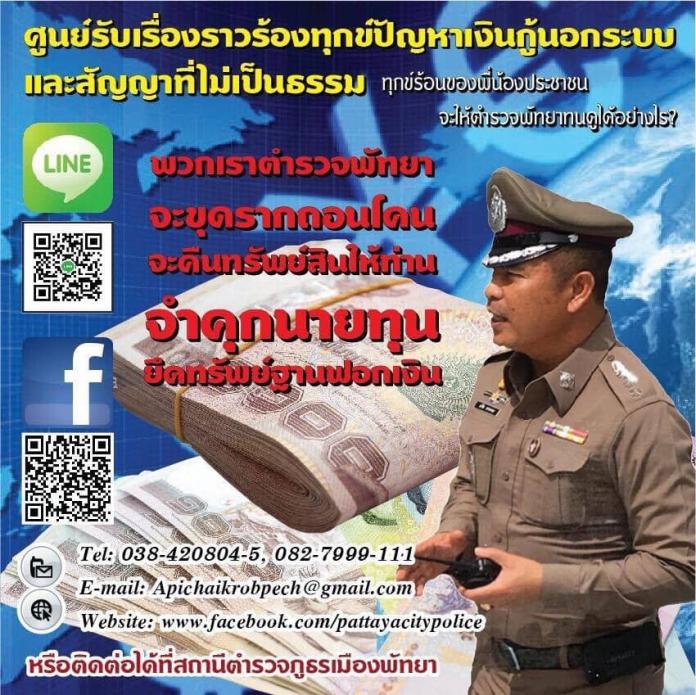 Pattaya-
Pattaya City Police Chief Apichai Krobpech has personally launched a program designed to help stomp out the growing problem of illegal loan sharks and deal makers who prey on the disadvantaged and poor in Pattaya.
He has announced that in the past month they have brought to justice ten loan sharks who charged exorbitant interest rates and preyed on individuals who did not understand the ramifications of a loan to them. Many of these loan sharks have enforcers who respond to people with unpaid loans with aggression and physical violence.
The Big Fort program is also designed to stop bad contracts between businesses and individuals that also put the customer at a disadvantage. The police have stated that anyone who feels they are in a bad contract or stuck in a bad loan to reach out to him, going as far as to publish his personal e-mail address on the flyer as loan sharks are something the police take very seriously.
We have confirmed this includes foreigners and expats who believe they have been preyed upon by a loan shark or stuck in a bad contract and feel they cannot get out of it.