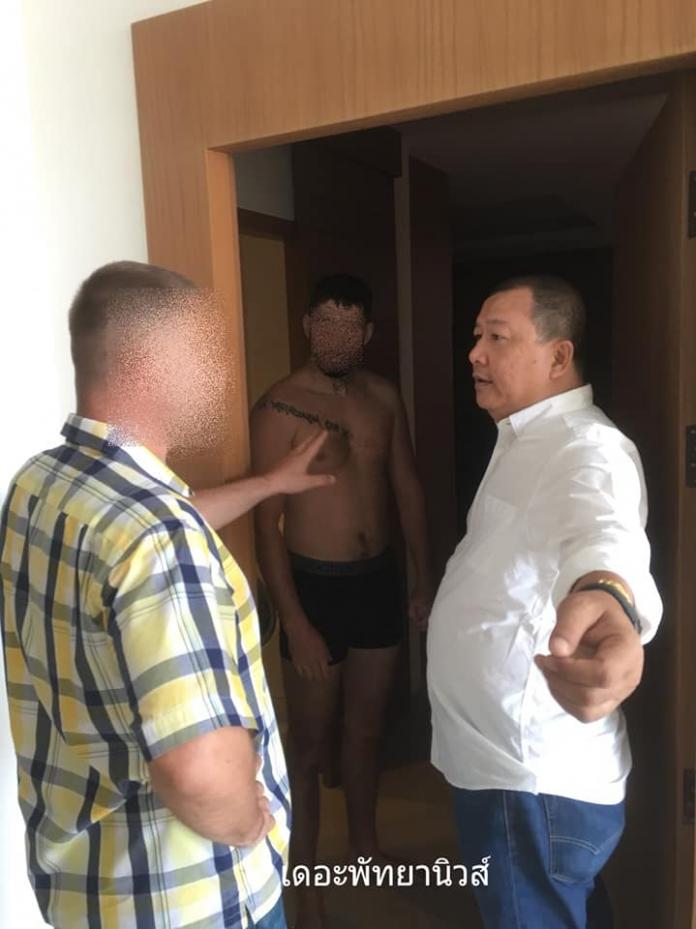 Pattaya-
Yesterday Morning, August 7th 2018, at 11:00AM Pattaya area Police, Under the direction of Lt. Gen. Songsiri Siri Suk, and the Chonburi Governor ordered the Deputy Police Department Thanat Khun Suksa Deputy PM in Chonburi to arrest Ivan Skiba, from Russia on a wanted Interpol warrant for murder. The warrant had arrived to the attention of the police the prior day on a tip that Mr. Skiba was hiding in Pattaya. With cooperation from Immigration, Interpol and Russian Police Chonburi officials were able to locate Mr. Skiba within twelve hours.
The alleged murder was on October 9th of the prior year. Mr. Skiba fled Russia after the alleged act and had been hiding in Chonburi for some time.
Mr. Ivan has had prior issues with Pattaya police. He was arrested in March for having contraband drugs, Marijuana and paid bail and pled guilty at court, paying an undisclosed fine. However, he was essentially on parole and could also face further penalties and being banned from Thailand authorities said. That is, however, the least of his concerns as Russian Authorities will be bringing him back to Russia to handle his murder accusations.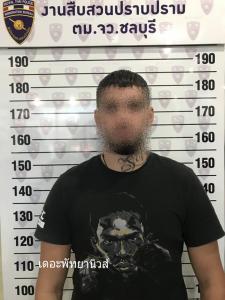 Mr. Ivan was also on overstay since August 5th.
He was arrested without incident at a condo located in Jomtien and will be held in remand until his transport to Russia.