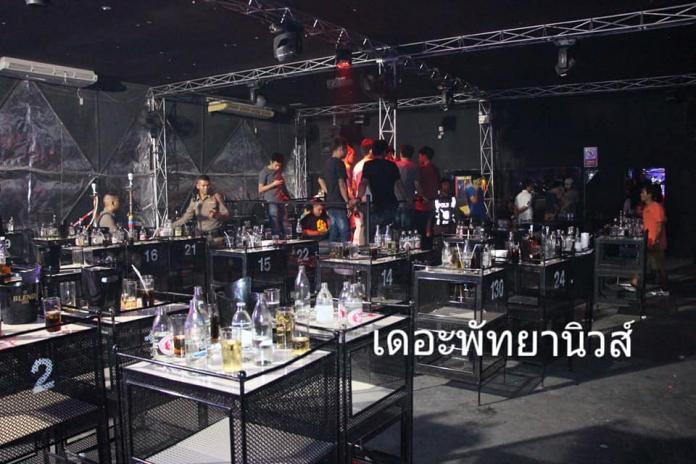 Jomtien-
At 4:30AM this morning, August 5th 2018, police raided the Nightclub The Rain, located near Rompho Night Market in Jomtien after complaints from nearby residents of loud music and disturbances in the area on a nightly basis.
Upon arrival authorities discovered that nearly 50 patrons were partying, drinking and enjoying themselves. The police turned on the lights and discovered that the disco was open past it's licensed closing time, although they did have a proper license.
Authorities were shocked to find that several patrons were as young as ten years old in the establishment, drinking and partying with older siblings and friends. Police also checked all patrons for drugs and found ten users who tested positive who were arrested and brought to the police station for further processing.
The underage patrons parents were contacted and will be released to their parents. The manager of the Nightclub was taken into custody and arrested to be prosecuted for multiple violations and offenses. Authorities will recommend the establishment gets a five year closure notice.