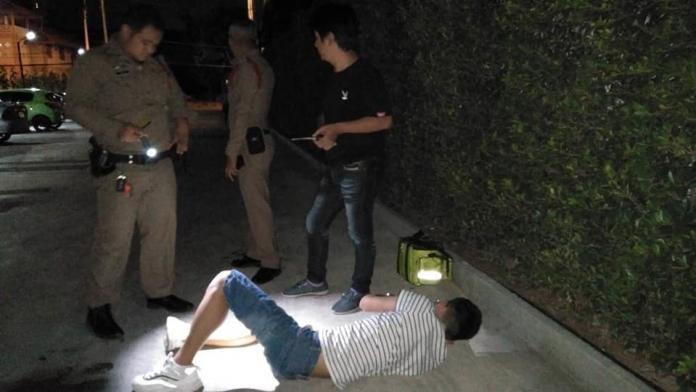 Pattaya-
A Korean tourist fell from his second floor hotel balcony in Pattaya at 5:00AM yesterday morning, fracturing his ankle in the process.
The tourist, who has not been named, was staying with his Thai girlfriend who he was visiting in Pattaya. A security guard on duty at the hotel which is located on Pattaya Third Road heard cries of agony and pain and responded quickly to the incident, finding the tourist on the sidewalk clutching his injured leg and yelling Korean for help.
The guard called police and first responders from the rescue foundation who assisted in taking the man to the hospital. His girlfriend cooperated with police and stated she had been lying on the bed and her boyfriend was on the balcony relaxing when he fell. Police investigated the room and found no sign of a struggle however will investigate fully to ensure there was not an altercation that caused the fall.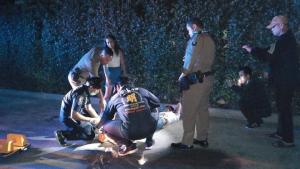 A Korean translator has been contacted to interview the man at the hospital once he recovers from his injuries.