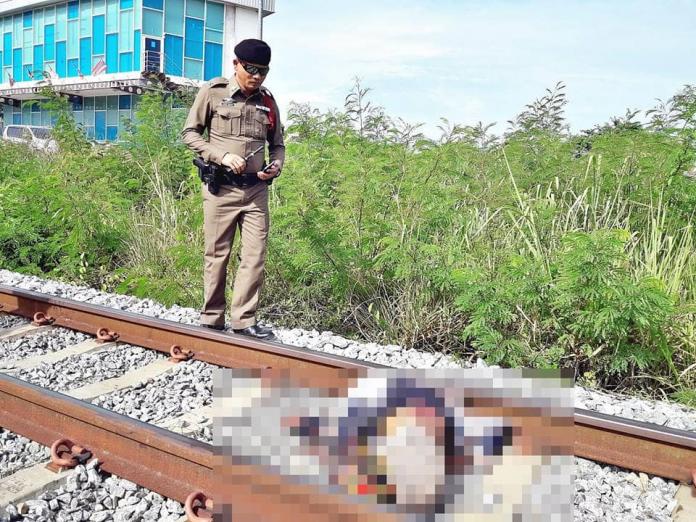 Na Jomtien-
An unidentified youth who had no identification but appears to be a Thai National in his late teens or early twenties was killed by a train around 11:00AM today on Thursday, August 2nd on a portion of tracks located in Na Jomtien.
The impact of the pain was so severe that according to authorities it literally blew off both his legs to a position about 20 meters away.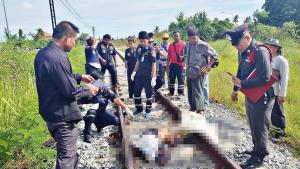 The driver of the train stopped and called authorities and waited for officials for twenty minutes who upon arriving investigated the scene. The driver, who was not identified was shaken and upset and stated the youth ran in front of the train with no warning.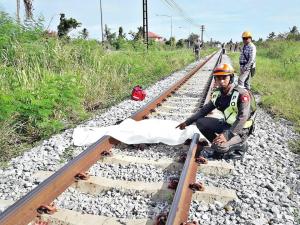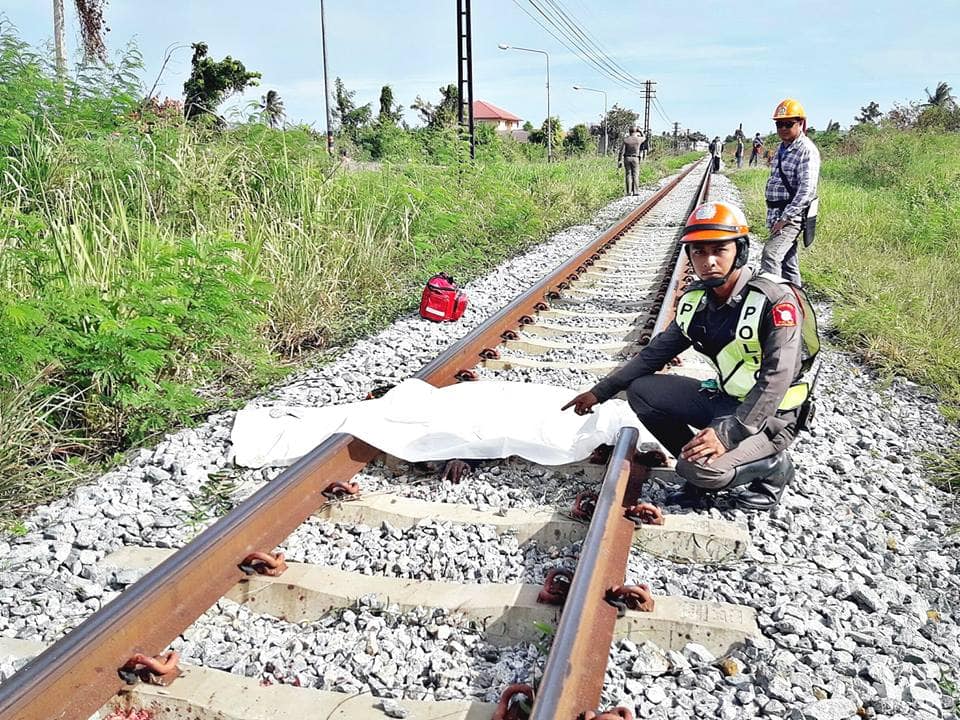 Rest in peace.