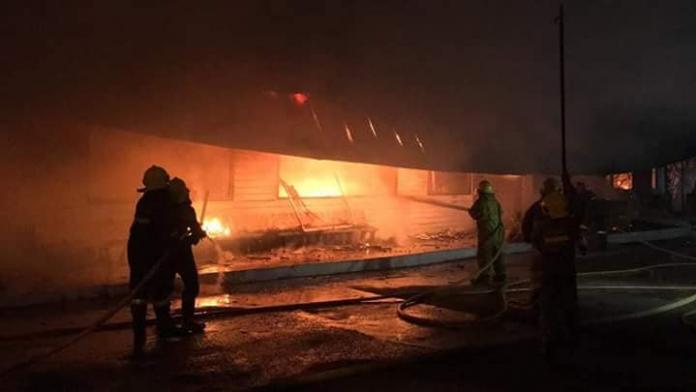 Pattaya-
At 4:30AM on early Thursday morning, August 2nd, a major fire destroyed the popular Yang Mi Restaurant located on South Pattaya Road.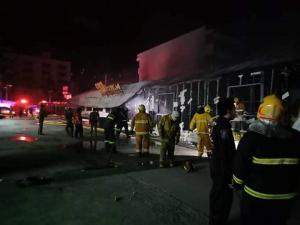 Eight fire engines were required to put out the fire which drew a heavy crowd of observers despite the early hour. It took roughly an hour to extinguish the fire. City officials and fireman combed the wreckage and determined that the building was closed at the time and there were no injuries or deaths due to the fire.
It is unknown, however, how the fire happened and fire investigators are combing the wreckage for clues. We here at The Pattaya news will provide additional details as we get them.