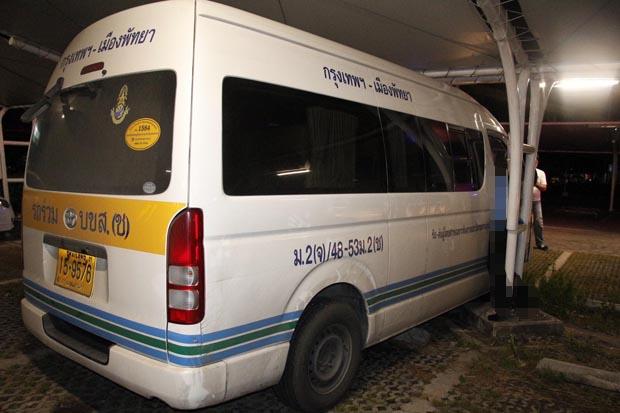 Pattaya-
The driver of a passenger van was found crushed to death between an open  door of his van and a structural support pole in a parking garage early this morning, Thursday the 12 of July.
Mr. Prasert Jenchad, 50, was found half in and half out of the Bangkok to Pattaya van about 1230AM, crushed to death.
Police called to the scene reported that the gear level was in neutral. It appeared that the van had moved when Mr. Jenchad was leaving the vehicle, crushing him to death. Another driver stated that van had transmission problems and it was not uncommon for it to move.
Rest in peace.