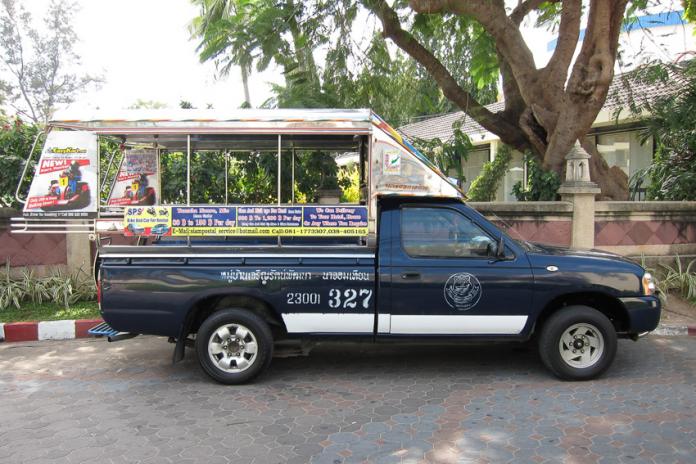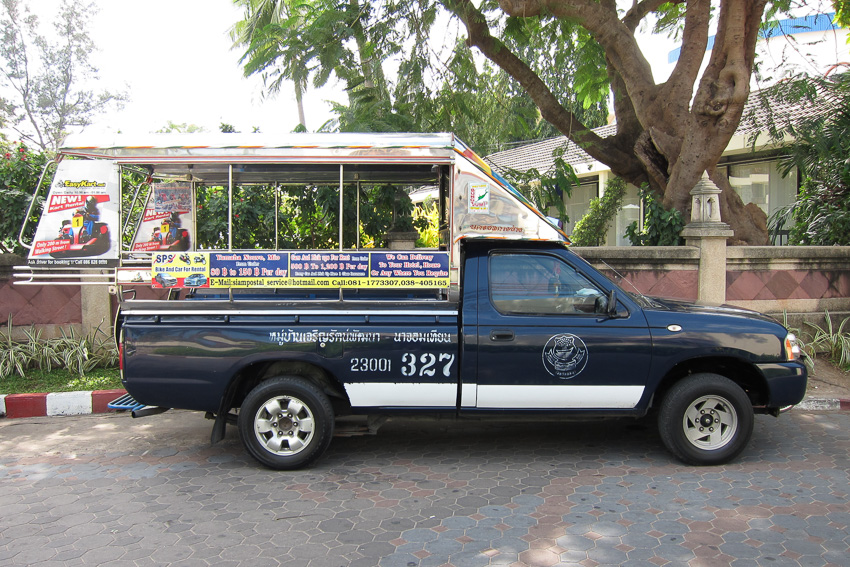 Pattaya-
PATTAYA:–The new head of the Pattaya Baht Bus Co-operative launched a committee tasked with investigating drivers violating traffic rules.
Sutab Sukuojai laid out his plans and policies to members and Banglamung District officials at a June 28 meeting at the co-op's Pattaya office.
The new chairman said he will help the army and police crackdown on drivers parking illegally, not using bus stops and straying from assigned routes. It has also been announced, much to the surprise of baht bus drivers, expats and tourists that standing in the baht bus or on the back of the baht bus will be banned. People who violate this law can be charged up to 3000 baht. It is unclear if the fine is the responsibility of the driver or the person standing on the back.
The reason for banning standing on the back of baht busses has been stated that many people have fallen off over the years, generally when intoxicated, and injured themselves seriously. Removing the back standing areas of baht busses is also being looked at. It is stated that this ban has taken place immediately and police have begun fining people standing on the back. The Pattaya news can confirm that several reports of tourists being told to pay a 3000 baht fine for standing on the back have happened.
Baht bus operators will also be told not to overcrowd baht busses, especially at the bus stops on second Road going to Jomtien and Naklua. Finally, the drivers will be reminded not to overcharge tourists who do not know the fare or charge more during high traffic.
Sutab vowed that those found guilty will be suspended from driving and face license revocation for repeat offenses.