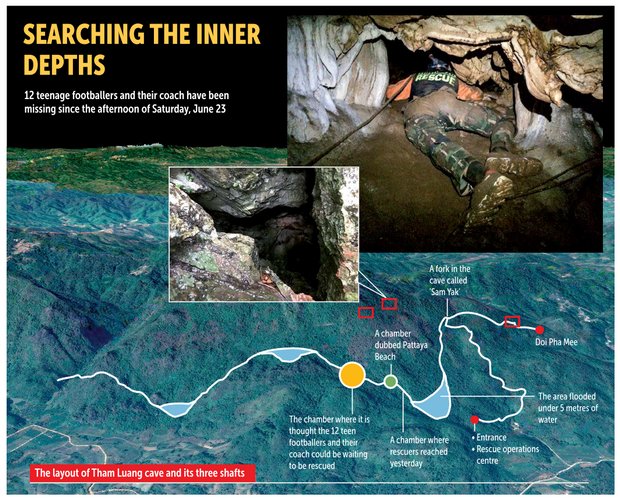 Chiang Rai-
From the Thai Navy Seals Facebook page, as of 1:00PM on Thursday afternoon they have had to temporarily suspend rescue attempts once again due to nonstop heavy rains which, as the photo shows, are at risk of flooding even the entrance of the cave where a soccer team and their coach remain trapped.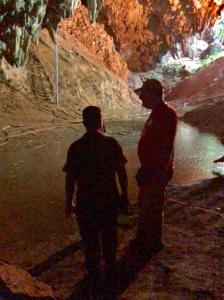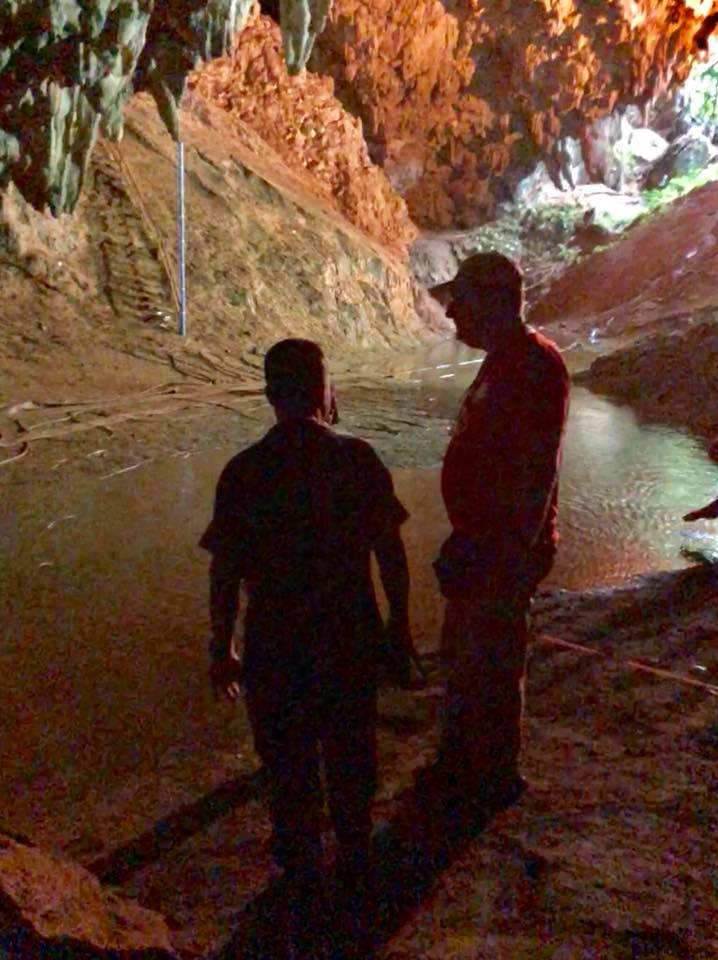 Weather forecasters say the rain should end this evening which will provide a reprieve for Thai Navy Seals and foreign divers, including freshly arrived US Navy seals, to continue the search for the missing team.
It is believed that the team is in and around a section of the cave called Pattaya Beach, named so as it never totally floods and leaves a small section of sand and rock according to authorities and veteran Cave explorer Vern Unsworth from the UK who has mapped and explored the cave in full and lives in Chiang Rai. He and other individuals experienced with the cave system all state that this area, due to it's level, does not flood. Disaster recovery experts have also arrived from the United States and are conferring with Thai officials on possibly boring into the mountain to reach Pattaya Beach and chambers nearby.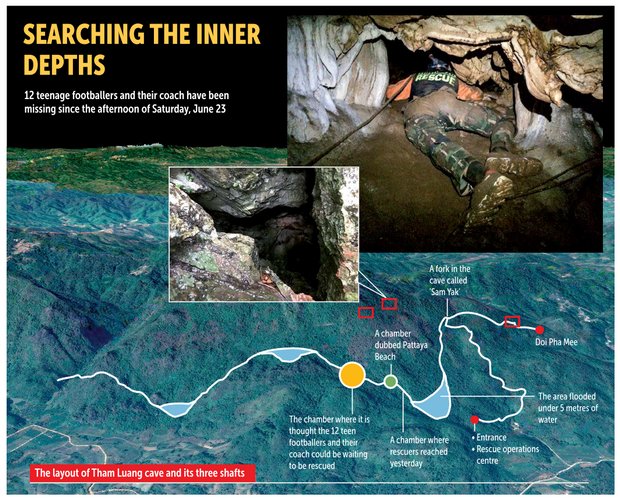 This is now the sixth day that the team has been stuck inside the cave complex and despite over 20 high pressure water pumps deployed to bring down the level of water the torrential nonstop rains continue to hinder progress.
We will provide updates