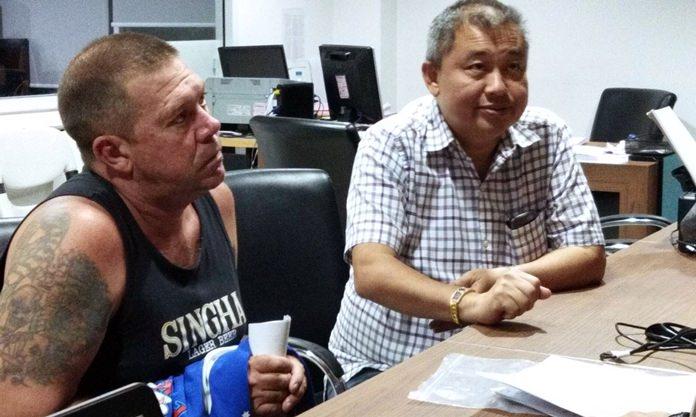 Pattaya-
Authorities and locals were shocked to discover this week that there was a prostitution based business in Pattaya, a family friendly destination, and took quick action against the owner.
Australian National Stephen Allan Carpenter, 49, owner of AUSTHAI tour company, was arrested Monday night in Saraburi where police stated he had recently fled after a tip was given to him about the pending investigation and arrest. He was extradited to Pattaya where his business is based and where an arrest warrant was issued for him.
Carpenter has been charged with procuring women for prostitution, posting pornographic material online, violation of the computer crimes act, overstaying his visa and working illegally as a tour guide without a work permit.
Carpenter's business, AUSTHAI Tours, advertised online a six-hour cruise with women at a cost of between 38,000 baht and 50,000 baht, Police Lt. Col. Dullayapat Techapornyasin of the Transnational Crime Coordination Center said.
Police said an officer contacted Carpenter and posed as a customer. He then wired half the money as a deposit into a bank account, as instructed by the suspect. After the money went through, the police obtained an arrest warrant.
Police also allege that Carpenter posted a nude photo of a Thai woman with a foreign man on a Face Book account named Richard Brown on December 6. Several nude and pornographic photos were also sent to the undercover police agent detailing the shocking sexual activities taking place on the boat cruises.
Mr. Carpenter has at this time refused to make a public statement and is seeking legal counsel.