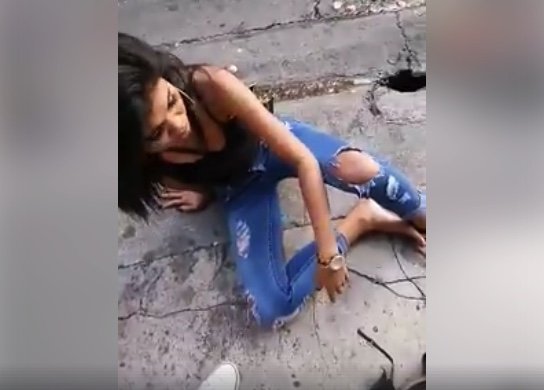 Pattaya-
Today at 7AM in broad daylight in front of the Marine Hotel across the road from Mcdonalds on 2nd road near Walking Street a pedestrian caught on camera a massive brawl between a group of men who appear to be of Arab origin fighting with a group of Thai women. One of the women was clearly injured and stunned and left lying on the ground after the incident.
A traffic police officer quickly responded but did not seem to be able to calm the two parties down. Shortly after the traffic police arrives as can be seen on video one of the girls ran after another Arab man who responded with several brutal closed fist punches on a woman.
It is unclear what sparked the incident and the video has been seen by police and will be investigated. Police are asking the parties involved to come forward and give their side of the story before they are tracked down by them. This is the latest damaging video of Pattaya to come out that damages the reputation of the tourist resort.