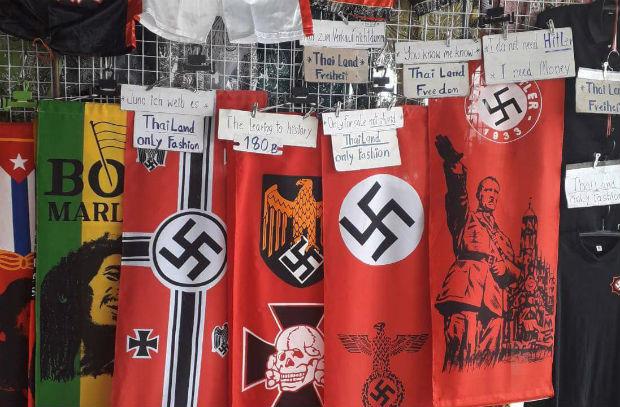 Pattaya-
Mr. Alexandre Jandaeng, 34, of French, spotted the previous photo at a roadside shop in Pattaya on his recent holiday and took pictures.
He states that he was very offended by this being sold in Pattaya and Thailand and that he feels it reflects badly on Pattaya. He went to the tourist police with the images and asked why they would permit these to be sold here.
The police responded in an official statement that although they understand the Nazi symbol and items are banned in many countries they are not against Thai law or banned in Thailand. However, they did say that counterfeit goods are against the law and subject to legal action. They did not state specifically if they would be looking into this individual shop where the photos were taken.
What do you think?