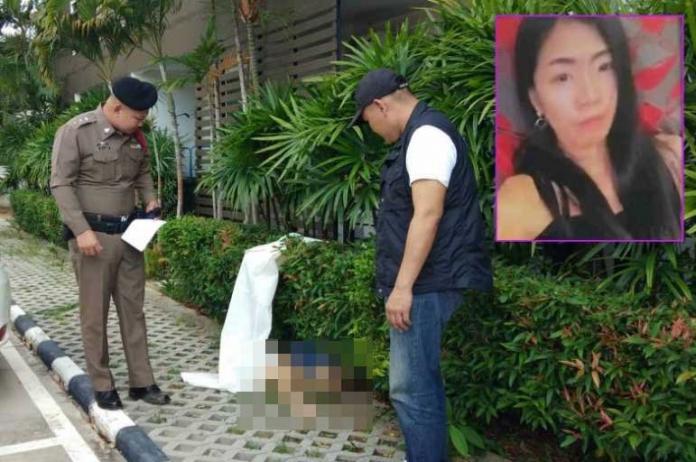 Pattaya-
Daily News reported that a 27 year old woman was found dead in the car park of a condo building in Soi Khao Talo on Wednesday.
She is thought to have taken a drug overdose.
A clip taken before she jumped was sent to her boyfriend and is in the possession of Nong Prue police.
Cops found Ploirat Sriwichai dead at the scene. A friend said they had rushed over after Ploirat called to say she was sick and needed them to buy her medication.
They found her dead.
In the victim's fifth floor room the cops found items scattered all over the place – there were a lot of small plastic bags and drug taking equipment which seemed to imply that she had been a methamphetamine user.
Cops believe that she overdosed and had a panic attack of some kind. They will be sending the body for a toxicology test to confirm use of methamphetamine.
They are in possession of the clip sent to her boyfriend in which she said: "I can't stand it any more. I'm shaking. I am scared of a seizure. Get me medication please".
The body was sent for autopsy. She was alone in the apartment at the time and the door was locked from the inside. It has not been stated where she worked in Pattaya.