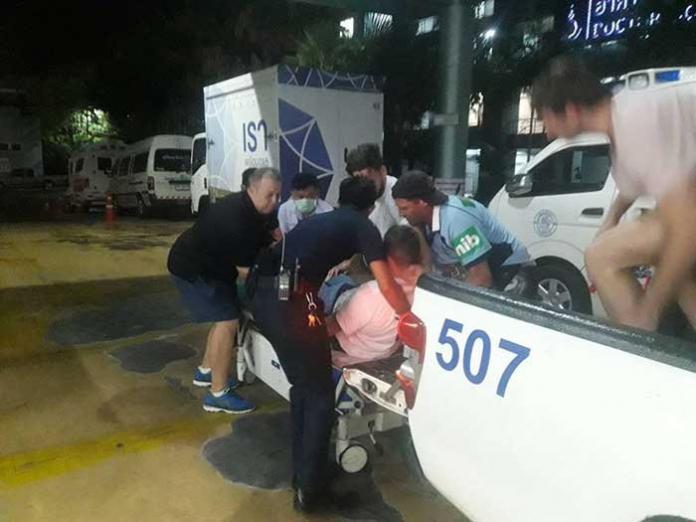 Pattaya-
In the early morning hours around 4:30AM of June 7th, 2018, Australian National Jaydon Sienkiewicz was stabbed in the chest in the mens toilet at the Mixx Disco located on Walking Street in South Pattaya.
The mans father and his wife, who is Thai (Jaydon's stepmother, he is 100% Australian), were present at the scene when police arrived. Jaydon had already been taken to the hospital suffering massive bleeding and organ damage. They stated to the police that they were part of a group of ten Australians who were partying at the disco when Jaydon went to the toilet. He was stabbed in the toilet then stumbled into the hallway covered in blood where security and concerned tourists called the police and an ambulance.
At this time, the police do not have a suspect and whoever stabbed Jaydon immediately fled the scene. Police are investigating CCTV footage to identify who stabbed Jaydon and speaking further with the family to see if he had been involved in any altercation that could have caused the stabbing.
We will have more on this story as it develops.