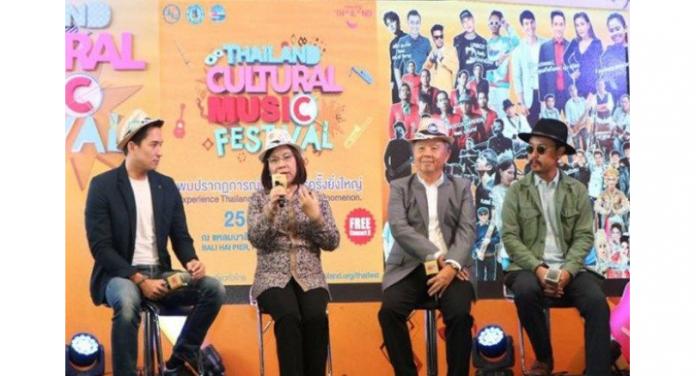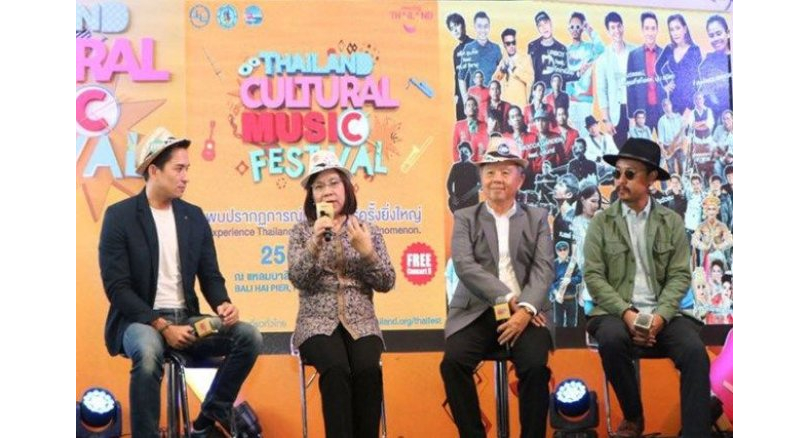 Pattaya will welcome the Thailand Cultural Music Festival from May 25-26, 2018 at Bali Hai Bay, targeting international travellers as the Tourism Authority of Thailand continues to expand its 'Open to the New Shades' offering through a diverse event calendar.
Ms. Sujitra Jongchansitto, TAT Deputy Governor for Tourism Products and Business, said "The Thailand Cultural Music Festival is positioned as another component of the 'Open to the New Shades' campaign that utilizes music as the medium. It helps build awareness and promote tourism through Thailand's dynamic music industry that really is growing into one of the country's greatest assets.
"Events like this help build brand recognition for Thailand as a tourist destination as it is also one of Asia's best musical and cultural event destinations."
The Thailand Cultural Music Festival's line up includes local folk music performances, contemporary musical acts and a live stage with music by popular bands and singers, with action taking place across four stages over two days.
Artists headlining the main stage include: Rasamee Isan Soul, an Issan group blending local music with jazz, rock, and soul; Paradise Bangkok International Band, a hybridised roots band that mixes traditional Thai melodies with blues and folk rock; Mocca Garden, a modern Reggae-ska band with pop, funk, rock and Thai country musical influences; Thai rappers, UrboyTJ and Dayfrom mega-group Thaitanium,# and legendary Thai jazz maestros Infinity.
The Thailand Cultural Music Festival hopes to stimulate travel to Chon Buri and neighbouring provinces while promoting Thai local experiences that could later be developed on a regional, national or international level.
There will also be folk music performances on the three smaller stages showcasing up-and-coming local bands and singers.
Thai gastronomy will be on display at a food fair featuring culinary delights from each of Thailand's four main regions.
Other activities include booths for face painting and tattoo stickers.
Participants are invited to 'Snap and Share' 3D images of Thailand's attractions from the TAT's extensive gallery of photographs, or post on other social media platforms using the #thailandculturalmusicfestival or #amazingthailand for a chance to receive a colourful raincoat.
Of note, this is the first major music festival in several years in Pattaya.