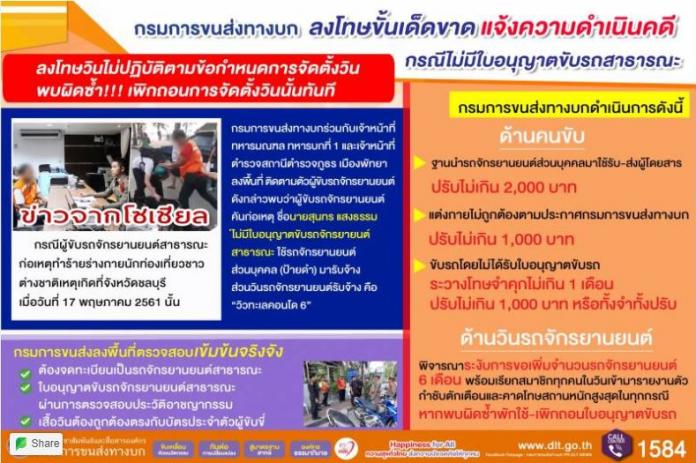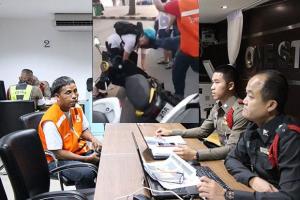 Pattaya-
As we reported on earlier the motorbike driver who attacked a tourist was given a 1000 baht penalty from the Thai police and made a public apology. However, the Thai government has decided that the penalties may be a lot higher for Mr. Sunthorn Saengtham.
The Department of Land Transportation, after fielding thousands of consumer complaints about the behavior of the taxi driver, are now investigating the incident.
They state that Mr. Saengtham has no valid license himself, his vehicle was not registered and he was also in just as much violation as the German tourist he kicked in the head.
Although it's been widely reported and confirmed by multiple witnesses that the German tourist was rude, cursed out the police and Thai people and attempted to flee and unlock his motorbike the Department of Land Transportation and police agree that they could have handled the situation and it did not need someone to step in and attack the tourist.
The department of Land Transportation has stated that the image of a motorbike driver kicking a tourist in the head-regardless how wrong, rude, obscene, etc the tourist was-can damage the entire motorbike taxi industry.
The DLT has stated they will pursue further charges on Mr. Saengtham. They have also stated that they support the charges on the German tourist and that all tourists should have a license to avoid issues.