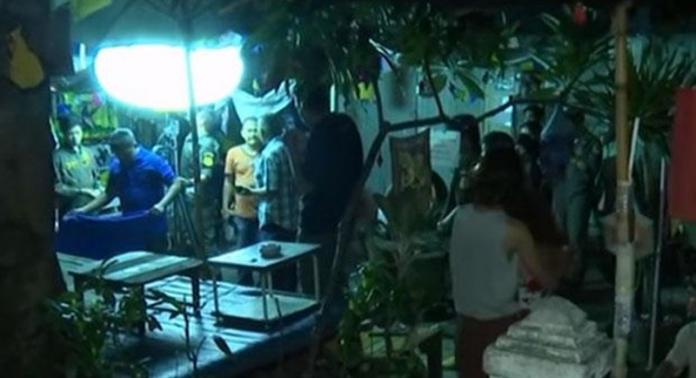 Bangkok-
Mr. Leo Alexandre Achille Le Gratiet, 24, of France passed away early Thursday morning after attempting to intervene and stop a fight at the Flapping Duck guesthouse in Bangkok between a Thai national and another tourist.
Mr. Pae, 35, also known as Seree Rodkiang, of Thailand, was drinking with friends at the guesthouse when he decided to urinate into a canal in back of the guesthouse. Witnesses state that another tourist loudly told Mr. Pae that he should use the restroom and not urinate into the canal. Mr. Pae took offense to this and began to loudly argue with the other tourist and became threatening. The other tourist refused to back down and continued to attempt to lecture and yell at Mr. Pae for urinating in the canal.
At this point, Mr. Le Gratiet, who was reading alone in front of the guesthouse, ran forward to attempt to separate the two men and calm the situation down. Multiple witnesses and CCTV confirm at this point Pae took out a knife and stabbed Mr. Gratiet in the chest. Witnesses also state both Mr. Pae and the un-named tourist who was in an argument with him were very intoxicated. Mr. Le Gratiet, according to witnesses, was not drunk and was attempting only to help defuse the situation.
Mr. Le Gratiet died almost instantly from his chest wound and Mr. Pae fled the scene instantly. The guesthouse owner and other patrons called the police where they later arrested Mr. Pae a few streets away. The police state they will be charging Mr. Pae to the fullest extent of the law. The french embassy has been notified about the death of their foreign national.
Our thoughts here at The Pattaya news are with Mr. Le Gratiet's family and friends, who was only attempting to calm things down and defuse a situation.