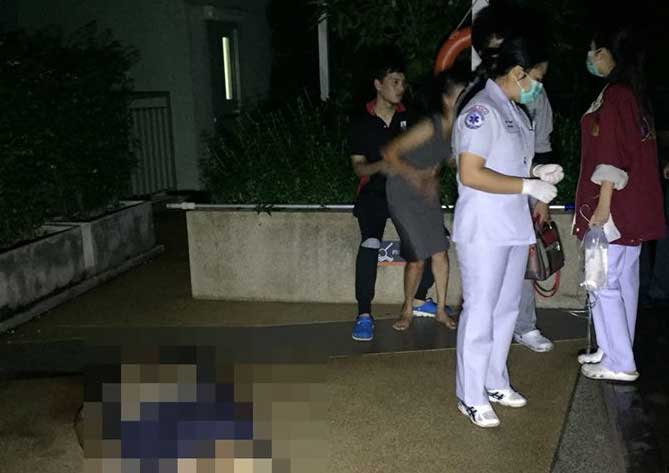 Pattaya-
Mr. John Toms, 68 years old, of England pictured above in happier times is suspected to have killed himself earlier this week when he allegedly jumped from the balcony to the ground from his 18th floor condo in Pattaya.
Mr. Toms was finalizing a divorce with his former wife and had been working out an agreement with former partner Thanyaporn, 55, who had found a new and younger boyfriend. He had filed final divorce papers in Pattaya Court the day of the tragedy. Friends of Mr. Toms state the divorce was far from amicable and had put Mr. Toms into a deep state of depression and anger.
After filing divorce papers he returned home with his current girlfriend Naritha Daosri, 49, before sitting on his balcony at the Lumpini Ville Naklua apartment block. Ms. Daosri stated that he seemed distant and unapproachable and refused to leave the balcony and had been sitting there for hours, quote, staring into space.
Naritha said at approx. 1:00AM she went to check on him and was horrified to discover that he was missing from the balcony. She looked over the railing and to her shock, she stated, saw that he was lying on the ground eighteen stories below next to the swimming pool.
Officers arrived and found him in a "pool of blood". He was pronounced dead at the scene.
Police will be investigating further but believe that he killed himself due to the depression over the recent divorce. He leaves behind a teenage daughter from his ex-Thai wife.