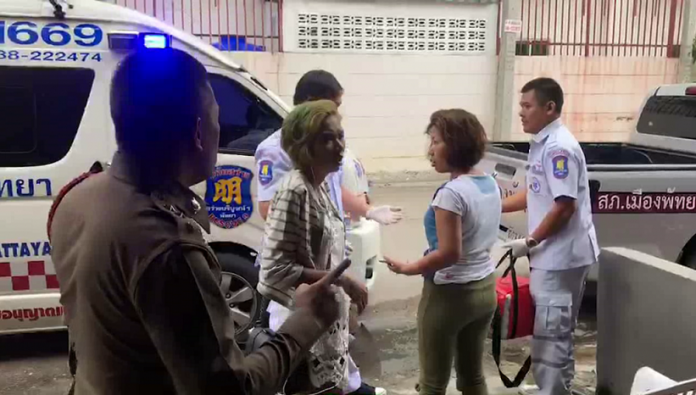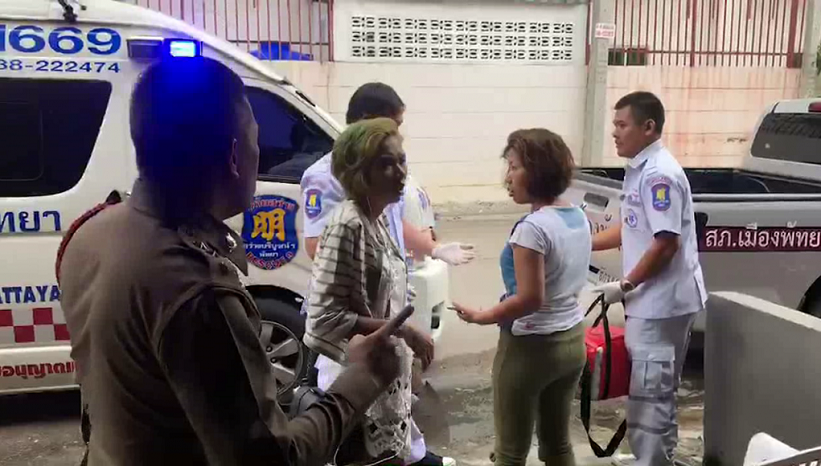 Pattaya-
A Cashier at a bar located in Central Pattaya off of Soi Bongkot was attacked Monday morning by a member of her staff after a dispute over bar policy.
At roughly 11:00AM at the bar cashier Kanokkan Deethong-Orn, 41 years old, was giving instructions to Pikunthong Chaisen, 29 years old, along with other members of staff. Contrary to other early media reports The Pattaya News has confirmed no customers or foreigners were present as the bar does not open until 1:00PM. No tourist was ever in danger nor was the incident public.
According to the cashier and based on CCtv footage, Ms. Chaisen was growing increasingly more agitated after a debate over policy and grabbed a broom to attack Ms. Deethong-Orn without warning. Ms. Deethong-Orn managed to disarm Ms. Chaisen after a short struggle near the cash register. At this point, the situation escalated.
Ms. Chaisen grabbed a knife used for cutting limes nearby and used it to attack Ms. Deethong-Orn, causing several wounds to her arm as Ms. Deethong-Orn attempted to defend herself.
Other staff in the bar managed to wrestle the knife away at which point Ms. Chaisen locked herself in the bathroom as the staff and the cashier called police.
Police arrived quickly and managed to convince Ms. Chaisen to leave the bathroom and come with them to the police station where she is being held for assault and potential further charges.
Ms. Deethong-Orn was taken to the hospital for her wounds and will later visit the police station to file a complete statement on the unsolicited violent attack.