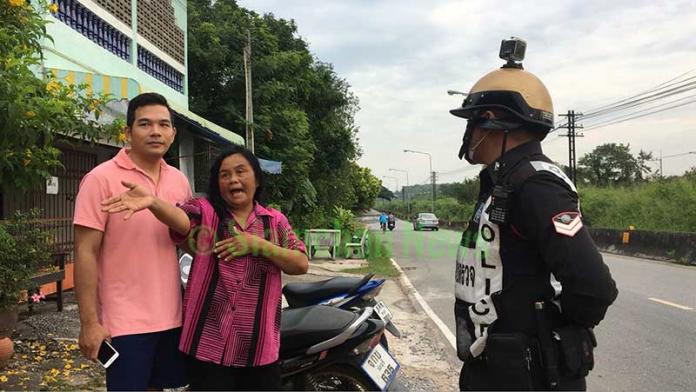 Pattaya-
A man, who is believed to be Russian and speaks semi-fluent Thai and appears to be mentally ill entered a home of a 65 year old Thai lady at 8AM this morning in North Pattaya without permission. The woman and her family say they have never seen the man before.
The man, upon entering her home, removed his pants and grabbed the woman by the neck, threw her on the ground and attempted to rape her, telling her in Thai he would rape her as well.
The Thai woman, whose name has been withheld, screamed for help and her neighbors responded within seconds. She managed to wrestle free of him even as concerned neighbors poured into the house. As can be seen on video, he attempted to chase after the woman and was held back by neighbors with weapons. At one point, the Russian man grabbed a large stick and attempted to attack all of them.
The neighbors called the police who responded quickly. The man refused to cooperate with police, telling them in Thai he wasn't drunk and was doing the world a service and was a chosen messenger to the Thai people. He has been brought to the Nong Prue police station and will be charge for attempted rape, trespassing, assault and likely other charges. He will also be checked for drugs in his system. Police believe he is mentally ill as he continued to threaten and insult the police and claim they were arresting the chosen Messenger of Pattaya.