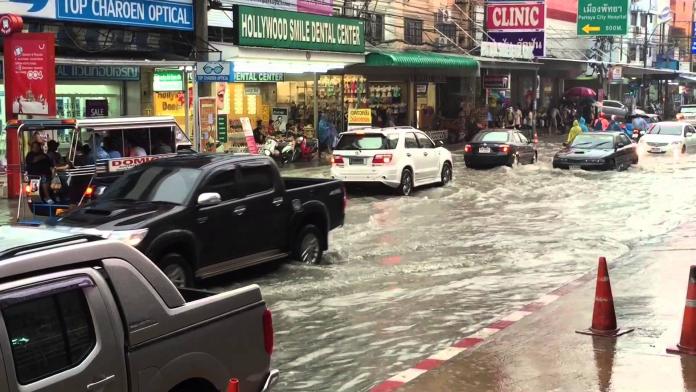 Pattaya-
A high pressure system that originally started in China will move from the North East to the Bangkok and Pattaya area this weekend. We already got a start on it this morning when un-seasonal heavy thunder storms wracked the Pattaya area, knocking over billboards and causing sporadic flooding. This weekend it is expected that the main core of the storm system will strike the city likely causing more problems.
In Kalasin and the Northern provinces several homes lost their roofs and according to the Thai government was wide-spread damage. The storms are expected to cause flooding in Pattaya.
The Thai meteorological Department predicts that Friday Morning and Saturday afternoon will be the heaviest period of rainfall, however, to be prepared for rain, heavy wind and thunderstorms throughout the weekend.
Stay safe Pattaya!