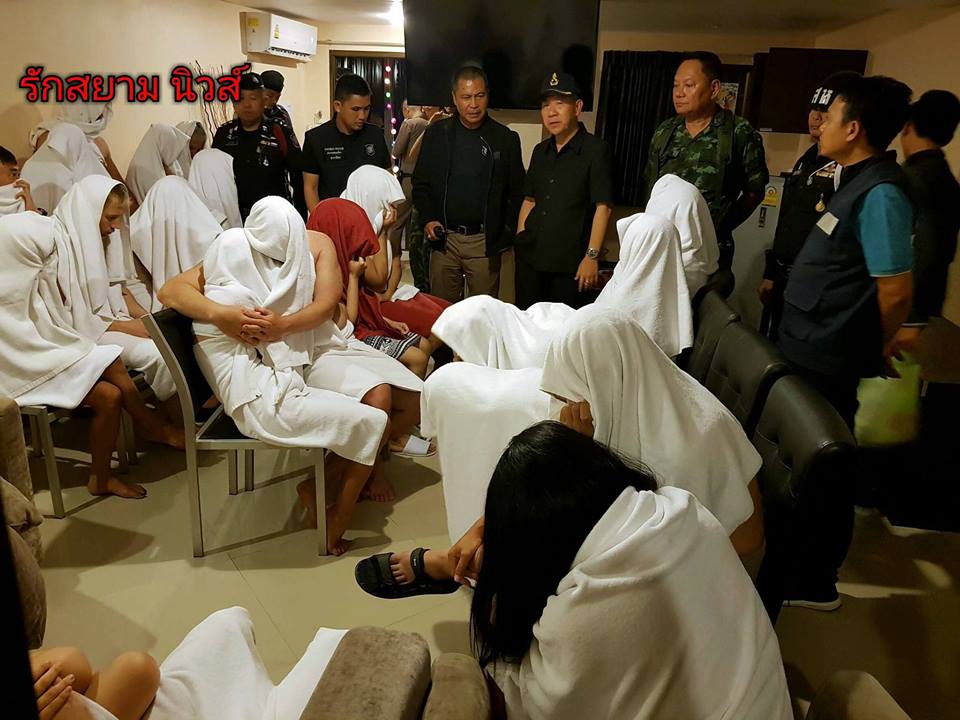 Pattaya-
We previously reported this week on the Tulip Hotel management organizing a sex orgy with multiple foreign men and women in a conference room from multiple countries including the US, Canada, Cambodia, Thailand and more.
Police raided the orgy and arrested all of those involved and have now announced after further investigation that they are pursuing full charges to the maximum extent of the law as they believe this activity involving swinger orgies, quote, damages the family friendly reputation of Pattaya.
Besides the sexual orgy which violates Thai obscenity and decency laws  the hotel did not have a license for the entire five year period that it was open. Additionally, the hotel required each individual who went to the event to pay 1500 baht which carries prostitution and solicitation violations as well.
The penalty for not having a license is a jail time of up to one year, a one time fine of 20,000 baht and 10,000 baht a day. The police have calculated since the hotel has NEVER had a proper license that the fine will be 18 million baht.
The owner, a Chinese national by the name of Xeng-Chai Yang, 53, has been arrested and is currently in custody. Three hotel employees were also arrested and charged as accomplices.
Contrary to other reports, the foreigners arrested were NOT fined and were released after the police recorded their details and drug tested them with the exception of one foreigner who was on overstay who was sent to immigration for deportation and one who tested positive for drugs. The others were let go with no fines, charges or penalties.