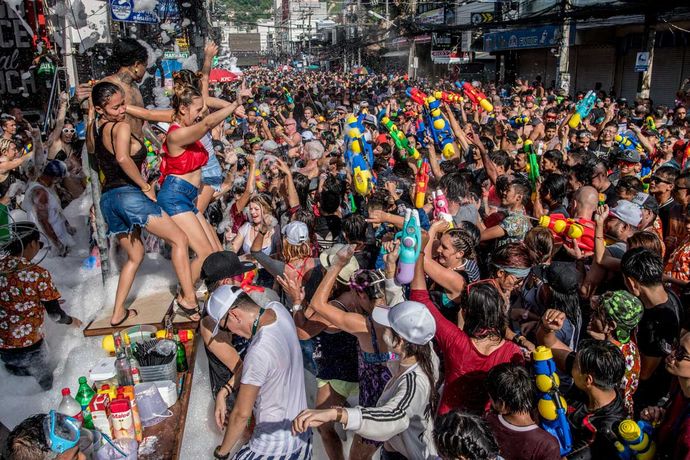 Pattaya-
It's about to get even wetter.
The Thai Meteorological Department has stated that heavy rain, thunderstorms and hail are expected over the next three days, specifically hitting the Pattaya area over Tuesday and Wednesday, but likely cleared up before the raucous Grand Finale and Wan Lai of Songkran on Thursday the 19th.
These unseasonal tropical storms have been caused due to a clash with Thailand's hot weather and a high pressure system that is intensely cold that originates from China. The storms have been hitting North Eastern Thailand over the past day and are slowly making their way to the Bangkok and Chon Buri areas.
The storms have already been causing chaos in Surin and Ubon Ratchthani over the last day as there have been reports of flash floods and villagers in Surin reported several collapsed buildings and, in their words, the worst hail they had ever seen.
Happy Songkran!