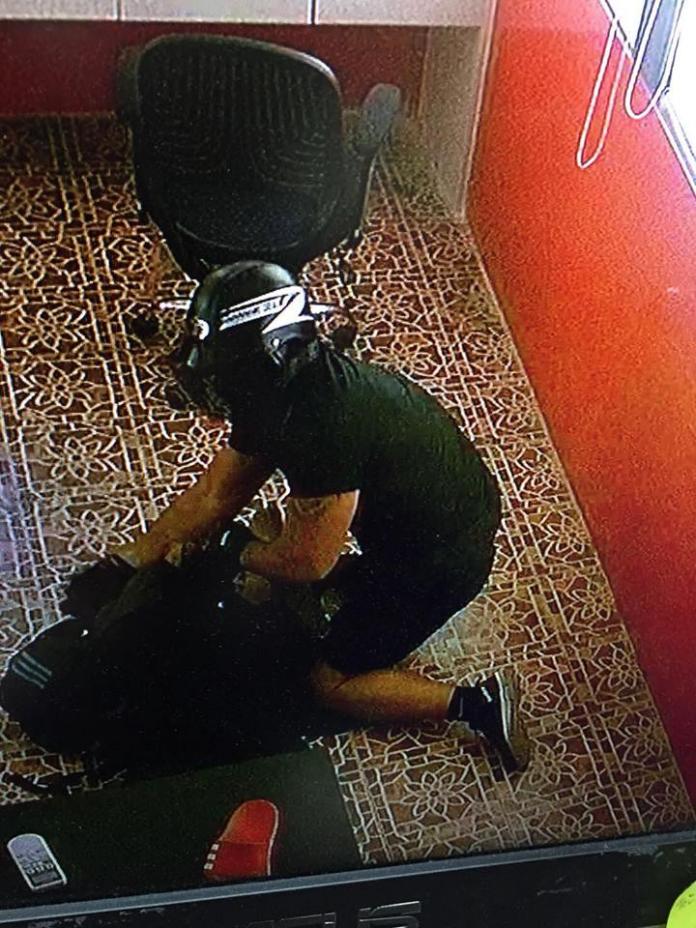 Jomtien-
This morning, April 14th 2018 at about 9:30AM a Russian man, suspected to be Mr. Nikolay Rybalov, robbed a currency exchange located at Jomtien Beach. He waited for a female employee to bring in change and brutally assaulted her, landing over a dozen punches to her head before fleeing with the bag of money. The bag of money contained roughly 1 million baht.
He was quickly identified based on the fact that despite wearing a mask he did not cover up his arm tattoos and his license plate on his motorbike, registered to him, which he drove away was captured on video.
Thai police managed to track him down and arrest him with charges pending. Mr. Rybalov is claiming it was not him in the video, despite having the exact same tattoos and CCtv showing a person who resembles him riding off on his registered motorbike..
The assaulted employee is recovering in the hospital with several injuries. Police will be prosecuting him to the fullest extent of the law.