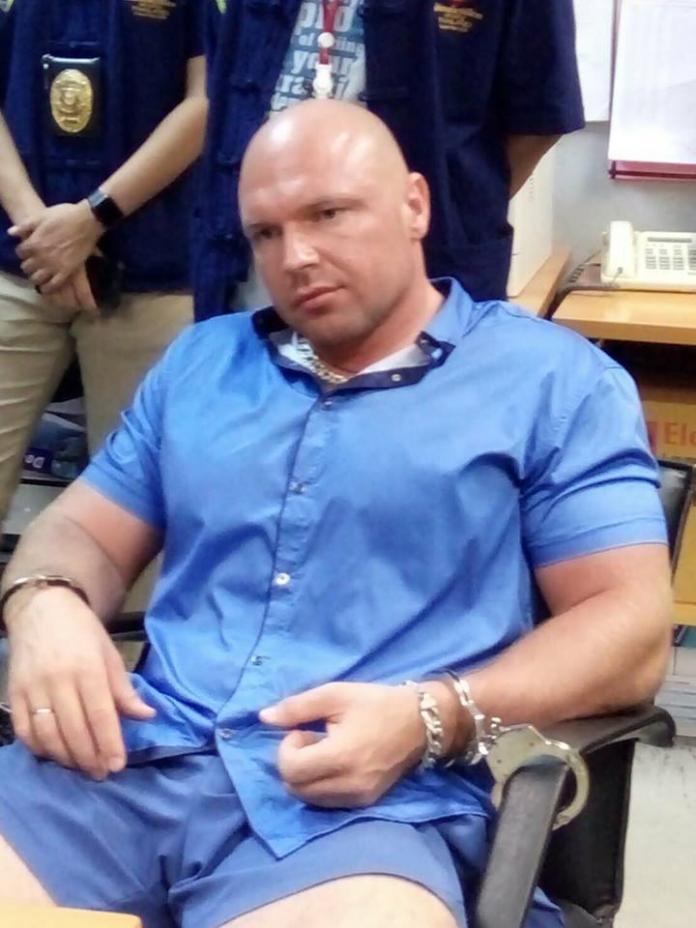 Pattaya-
We have an update on the case in which a Russian citizen brutally attacked a Thai female currency exchange agent in Jomtien and stole 1 million baht in broad daylight.
Here are some more photos of Mr. Nikolay Rybalov in custody. We have learned he was arrested at the airport about to flee the country. Due to the fact he did not hide his motorbike license plate he was easily tracked by police who discovered he was attempting to leave the country. They arrested him just before he managed to fly out of the country at Suvarnabhumi Airport in Bangkok.
He had the nearly million baht on him, yet still denies despite overwhelming evidence that he was the man in the video (See our previous article.) At this time our sources tell us he is refusing to cooperate with police or translators.
We here at The Pattaya News are proud of the Thai police for catching this man before he fled the country and hope justice will be served in this case in the court system.