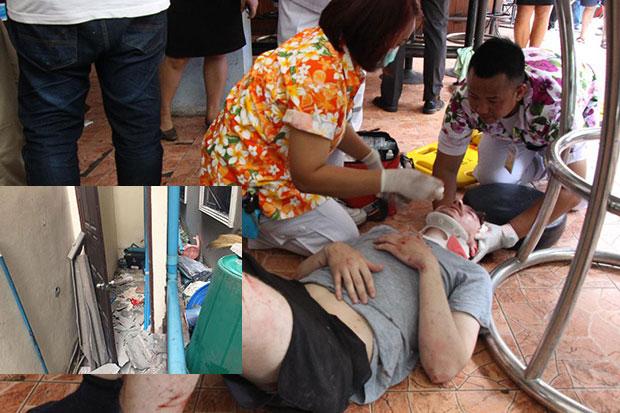 Pattaya-
CHON BURI: A young Finnish man was seriously hurt after falling from the fourth floor of a small hotel in the beach city of Pattaya on Wednesday afternoon. The man, Mr. Hautamaki Mikko Veu Samuel, 33 years of age, was found lying on the ground with head injuries and multiple bruises in a narrow gap between Arya hotel and a nearby beer bar.
A staffer at the hotel front desk stated Mr. Samuel checked into the hotel earlier yesterday, Wednesday the 11th, in the morning alone and showed no signs of acting strangely or drunk, however, did not emerge from his room. The staff stated they heard a loud bang around 3:00PM in the afternoon and at first thought an air conditioning unit had exploded. When they went to investigate they discovered Mr. Samuel injured in the alleyway between the buildings. There were no guests or other people in Mr. Samuel's room at the time.
Rescue workers took Mr. Samuel to the local hospital in stable condition and police will be interviewing him to determine what caused the fall and if it was intentional or accidental and if liquor was involved.