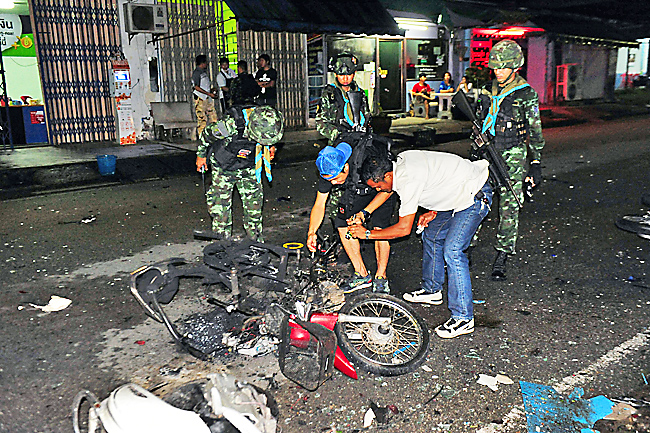 BANGKOK (AP) – Three bombs that injured 12 people in a town on Thailand's border with Malaysia were likely planted by insurgents, police said yesterday.
Police Lt Traipop Donprailao said the bombs, connected to timers and concealed in parked motorcycles, exploded Monday near a small restaurant, a karaoke bar and a hotel in Sungai Kolok in Narathiwat province.
Four of those injured in the attack remained hospitalised yesterday, said one of his colleagues, police Cpl Ratt Chanthachalee. All twelve injured were Thai citizens, none were tourists.
A low-level insurgency carried out by shadowy separatists in Thailand's three southernmost provinces of Narathiwat, Yala and Pattani has left about 7,000 people dead since 2004. The three provinces are the only ones who complain that they are often treated as second-class citizens.