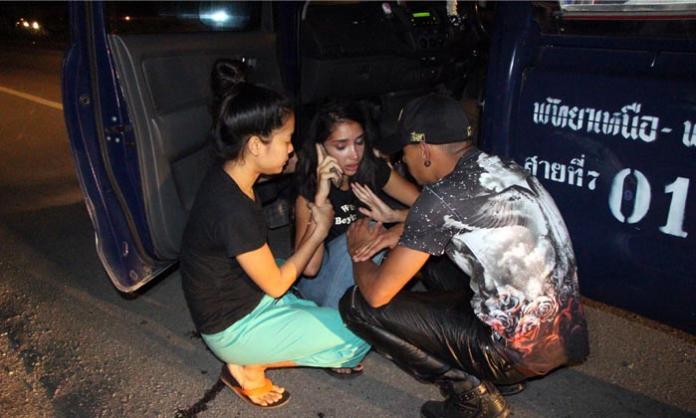 Pattaya-
On April 8th at 5:00AM a speeding black pick up truck tailed by another speeding vehicle. The occupants of the pick up truck who have still not been identified, fired four or five rounds at the direction of the baht bus, blowing out a rear tire and causing it to stop. Luckily, the driver did not lose control of the vehicle nor did the bullets strike any of the tourists at the time of the situation.
Baht bus driver Krisada, 28 said he was with his girlfriend and were hailed by the tourists to take them to their hotel in Na Jomtien at around 5 am on Sunday. The tourists have not been identified and were reported to be in shock and terror over the situation.
After the attempted shooting the driver of the black pick up truck swerved back and slowly rolled by observing the scene before fleeing back in the direction of Central Pattaya.