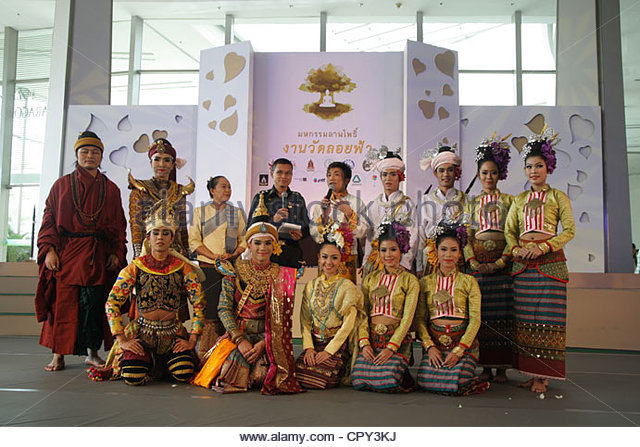 Thailand-
Thailand is riding on the astounding popularity of a recent historical television series to promote Thai culture and tourism in the upcoming water splashing festival.
The country's tourism and culture bodies have been asking tourists and Thais to wear traditional Thai costume to enjoy the water splashing festival, known as Songkran which is the Thai new year festival from April 13 to April 15. Additionally, the government has announced all police at the police stations country wide, including Pattaya, will wear Traditional Thai dress every Tuesday for at least the rest of the year. This may be expanded to other government offices as well.
"The popularity of TV series Bupphaesannivas (Love Destiny) has led to Thais from all walks of life donning traditional costumes on increasing occasions across the country. The government will further hold cultural functions nationwide during Songkran festival to promote patriotism and Thai culture," said Veera Rojpojchanarat, culture minister on Tuesday at the joint press conference with the sport and tourism ministry briefing preparations of the festival.
Weerasak Kowsurat, the sport and tourism minister invited foreign tourists to dress up in Thai traditional garb and take trips to historical places and enjoy the specially tailored "love destiny tour packages" such as Thai traditional wedding routes, ancient temple trips and Thai foodie trips.
Historic tourist destinations used to film the romantic comedy series "Love Destiny" have seen a nearly three-fold increase in Thai tourists, according to local tourism officials.
Tourists and Thai's have been asked NOT to dress sexy or go shirtless for Songkran and to focus less on the water wars, dancing and drinking and more on the traditional aspects of Songkran such as respect to elders, treating Buddhist relics with respect, visiting the local temples and cleaning the house. This being said, We here at The Pattaya News don't expect much of a change in Pattaya, but we will see.