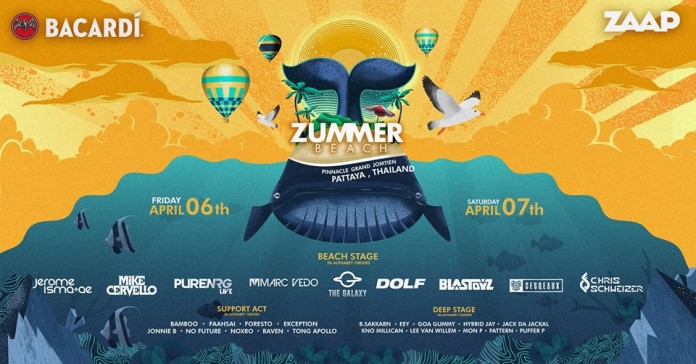 Jomtien-
This weekend the Zummerbeach music festival will take place at The Pinnacle Grand in Jomtien located near Soi 8 in na Jomtien.  It features the best in trap, Drum N Bass, Jungle, Psytrance and Deep House.
Tickets are available on www.zummerbeach.com for 1500 baht per day and for both days 2500 baht.
Here is a quick video about the event.