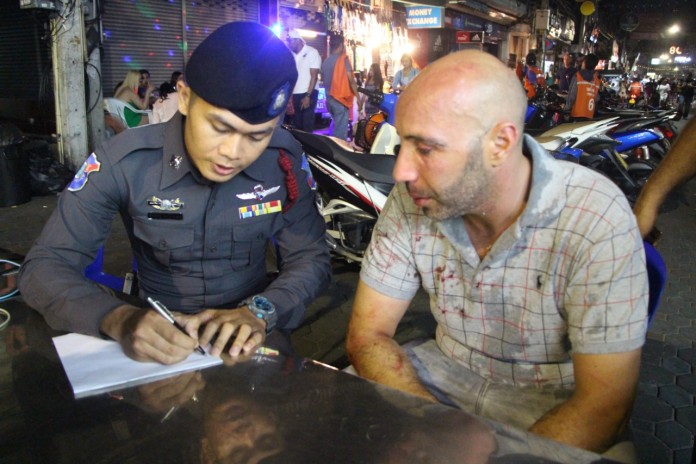 Pattaya-
In the fifth major fight on Walking Street in less then two and a half weeks, the safety zone patrolled by dozens and dozens of police, bouncers and security, a Frenchman, 37 year old Yazid Noie, was attacked by two foreigners who he stated were former business partners.
He sustained a wound on his forehead and multiple cuts and bruises in the brawl that took place in the middle of Walking Street. His clothing was also bloodstained.
He claims he had been running an online sales business with two business partners who at this time are not publically named. He arranged to meet them at a so-called safe location on Walking Street but stated to the police a fight broke out over finances where the two former business partners beat him into a bloody mess and then fled. Police and The Pattaya News are seeking any video of the altercation.
The claimed victim was taken to Soi 9 at the Pattaya Police Station for a further debrief after being given first aid.
We will give further updates as we get them.