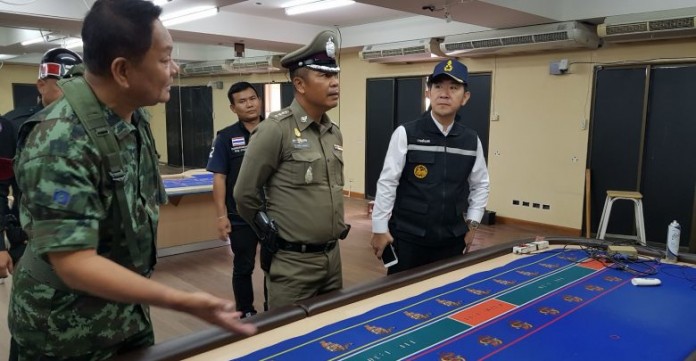 Pattaya-
Police busted an underground casino located in Pattaya and arrested a total of seventeen gamblers, all Thai citizens, in the three story building. The gamblers were primarily playing Hi-Lo, however there was also a craps table in use. It is unclear how long the casino had been in operation.
Police, District officials and the army raided the premises after local residents supplied a tip complaining about the noise and people coming and going in the residential neighbourhood. After several days of watching the premises and an undercover agent going inside the authorities launched a raid.
All the gaming tables were confiscated and over 10,000 baht taken as well.
Under Thai law, gambling is strictly against the law and the gamblers face high penalties and a day in court.
Mr. Wongdech Hirachwiset, 37, admitted he was in charge of the Casino and will be facing primary charges.